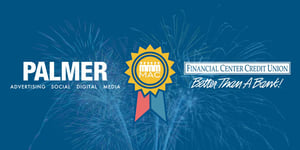 Not to toot our own horns, but we are ridiculously ecstatic to see the Game of Loans and Lucha Loans campaigns take home another three awards. Just a few months ago, the campaigns received several awards at CUNA's annual awards banquet, so it's very exciting to see them win even more accolades at the Marketing Association of Credit Union's awards ceremony this year.

Luncha Loans received a Gold MAC Award in the Point of Sale/In Branch Media/Retail Advertising category, and also a Silver MAC Award in the Direct Mail series for the Lucha Loans Fast Cash Preapproval mailer.
It's been said that credit union marketing is challenging because it can be difficult to blend credibility with personality and humor. Our approach with FCCU is to strike a balance between being true to FCCU's diverse audiences while also communicating the value of joining a member-owned financial institution.
Lucha Loans is a quirky, fun campaign that resonated with both the region's large Latino community and also the non-Latino community as well. The promotion used cartoon wrestlers to market different credit union products and loans with the slogan, "They can't be beat!" The Lucha Loans campaign spanned multiple forms of point of sale display, including posters, ATM ads, teller mats, tee shirts, decals, and even plush toys. As a result of the Lucha Loans campaign, FCCU realized an increase in loans, fast cash, and Visa card applications with a projected 819.3 percent return on investment.
Another campaign we developed for FCCU also gained positive feedback at the MAC Awards by receiving a Bronze Award in the Comprehensive Campaign category.
This Game of Loans campaign actually earned a hat tip from the folks over at Game of Thrones on Twitter, so you could say we were pretty flattered. Ok, we were a little more than flattered. We might have framed that tweet in our San Francisco office.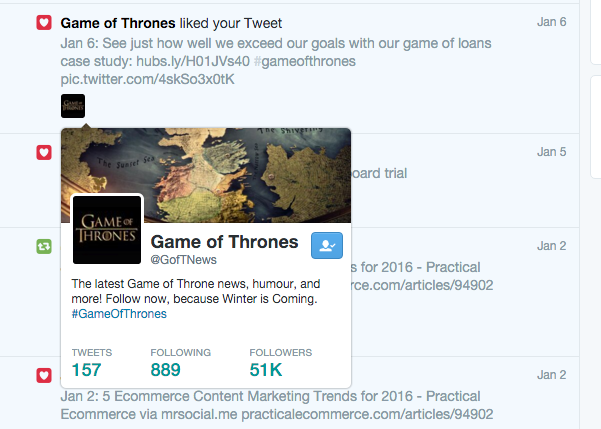 Like Lucha Loans, the aim was to grab attention with humor but also educate the customer about FCCU's loan offerings. For this campaign we targeted younger members by linking the loans promotion to the binge-worthy "Game of Thrones" TV series. The campaign resulted in a 32.99 percent increase in auto loans over the previous year, a 76.09 percent increase in Signature Loans over the previous year, and a 107.2 percent Visa limit increase over goal.

"This is the second set of awards we have received from the credit union industry for our work for FCCU," said Drew Palmer, our founder. "It's great to receive recognition for our work, and to help our client shine amongst their peers. We are truly honored and really enjoyed working on these campaigns with FCCU."