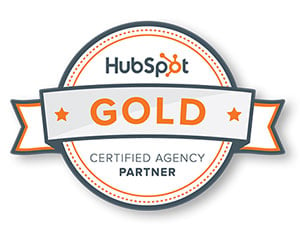 San Francisco, Calif: Today, Palmer Ad Agency announced that it has become a Gold-tiered Certified Agency Partner with HubSpot.
HubSpot, a leading CRM, marketing, sales, and customer experience platform, works hand-in-hand with Agency Partners to grow their businesses through inbound software, services, and support.
Of the announcement, HubSpot Channel Account Manager Kate Looby said, "We are thrilled to welcome Palmer Ad Agency to HubSpot's Gold-tiered Partner Program. Their savvy, sophisticated, and innovative approach to inbound makes them a company that businesses everywhere can learn from. Watching them transform their Agency with inbound has been a rewarding experience!"
Over the past year, Palmer Ad Agency has grown its business by incorporating inbound strategies to attract, engage, and delight customers. Palmer had worked with HubSpot as a Marketing Agency Partner for a few years, but with the hiring of Adam Wiggins as Director of Marketing Solutions in August 2017, we've moved to Gold Tier Partner status, an accolade that acknowledges that Palmer not only brought the inbound message to a great number of clients, but also executed inbound marketing services to the highest standards.
A few notable milestones and achievements of Palmer Ad Agency include:
Helping Sun Green Systems achieve a sales pipeline of $38 million less than 2 years and increasing email open rates to 30%, significantly above the solar industry average of around 20%.
Working with Rare Parts, to maintain 100,000 visitors per year, while increasing their conversion rate by 45% from 2016-2017.
Optimizing New England Clean Energy's paid advertising initiatives to increase conversions from 8% to 25%, while the industry standard is 10%.
About Palmer Ad Agency

At Palmer, we don't believe talking to customers is enough. We need to listen, educate and delight. We specialize in creating custom ecosystems of complimentary media and messages that get immediate results while building strong brands. Without a solid brand, you don't engage. Without a solid offer strategy, you don't generate leads. For 29 years, we've offered a full-service, 360-degree approach to your marketing challenges. We push. We pull. We uncover your unique attributes and display them in relevant and compelling ways. Our distinctive, multi-disciplinary process helps you reach your immediate and long–term goals.
Learn more at palmeradagency.com
About HubSpot

HubSpot (NYSE: HUBS) is a leading CRM, marketing, sales, and customer experience platform. Since 2006, HubSpot has been on a mission to make the world more inbound. Today, over 37,000 customers in more than 90 countries use HubSpot's award-winning software, services, and support to transform the way they attract, engage, and delight customers. The HubSpot Growth Stack, built on a powerful, free CRM and comprised of the Marketing Hub, Sales Hub, and soon to be released Customer Hub, gives companies all the tools they need to manage the entire customer experience from awareness to advocacy.
HubSpot has been named a top place to work by Glassdoor, Fortune, The Boston Globe, and The Boston Business Journal. The company is headquartered in Cambridge, MA with offices in Dublin, Ireland (EMEA HQ); Singapore; Sydney, Australia; Tokyo, Japan; Berlin, Germany; and Portsmouth, NH.
Learn more at www.hubspot.com
This article originally appeared on: Crossroads Today ABC Newscenter.