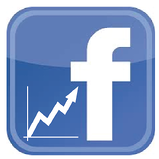 Facebook remains a viable marketing channel for solar firms for many reasons. First, most solar firms' target audience members use the service. Second, the platform, unlike LinkedIn or even Twitter, is uniquely designed for the narrative (text and visual) that solar firms need to tell to help educate prospects. And third, Facebook's paid advertising platform allows firms to drive ads to highly targeted followers.
While there are hundreds of things solar firms can do on the social network, an effective solar social media marketing strategy on Facebook should only contain a few key components. And here they are:
A reputable and professional-looking profile. Compared to other firms, solar brands are at a disadvantage. Given prospects' understandable ignorance or confusion around solar energy, brands have to work particularly hard at educating them and positioning themselves as experts in the field. As a result, first impressions matter. Solar firms need to make sure their Facebook profiles radiate trust, experience, and reliability. This means including a crisp company description, clear contact information with links to your website, minimal sales jargon, and high-quality photographs.
A focus on connecting with customers. Your existing customers are your best friends. Encourage them to "like" your page, post photos of their home solar systems, and post positive comments on your profile testifying to costs savings and your team's professionalism. If you cultivate this audience, you'll inevitably draw the interest of your followers' friends — a great way to organically build your network.
Position your brand as a solar leader. Facebook shouldn't be viewed as another marketing channel but instead as a way to build a community around your trusted and experienced brand. A great way to do this is to post original and compelling content that speaks to your expertise. Things like FAQs, white papers, and blog posts addressing real customer and prospect concerns around topics like home energy bills, pollution, our dependence on fossil fuels, and green energy.
Join networks. By joining solar-related networks on Facebook, you'll be better equipped to connect with people. It will also make it easier for people to find your firm and will help you rank higher in Facebook searches when the searcher is in a common network.
Paid advertising experiments. As previously noted, Facebook now allows advertisers to direct ads to highly targeted demographics. Solar firms can, for example, send an ad for a free residential solar consultation to 35-50 year old college educated women in Concord with children. Better yet, you can set your own budget so you can track your ad's performance.
Now we'd like your feedback. Is Facebook a major component of your firm's solar social media marketing strategy? We just mentioned a handful of "must-haves" in any solar firm's Facebook strategy. What did we leave out?
Looking to make the most of your solar social media marketing efforts? Sign up for our free newsletter.