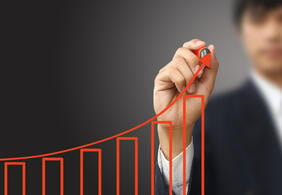 With so many marketing approaches vying for prospects' attention nowadays, eBlast recipients need to do more than just open your message: they need to act. As a result, increasing eBlast CTRs remains a critical metric for tracking email marketing effectiveness. (Furthermore, it's the kind of metric even your boss can understand, so it's doubly important to get it right.)
With that in mind, here are five tips for increasing eBlast CTRs.
1. Segment your lists. The most important step in increasing eBlast CTRs has nothing to do with the eBlast itself. Rather, it has to do with the work you do before you write and send the email: segmenting your e-mail lists. After all, not all recipients are the same. Some are leads at the top of the customer purchasing funnel; some are at the bottom. Some are exiting customers where up-selling is in play. And so on. Our point is this: the more you know about your audience and the more you target the eBlast to their unique needs, the more likely the material will compel them to read and click.
2. Minimize obstacles for the reader. From a visual and conceptual standpoint, make sure your eBlast is carefully constructed with minimal bells and whistles. It's the same logic behind creating an effective landing page: you want to envision what you want readers to do and create a logical pathway for them to do it. Minimize graphical clutter, omit excessive copy, and include a strong CTA.
3. A/B test your subject lines. Fortunately for marketing managers, it is pretty easy to test eBlast effectiveness and CTR. At the same time, one of the most critical element of your eBlast is your subject line, as that is the first thing readers see. Therefore, experiment with different subject lines and find the ones that work the best. Of course, coming up with compelling subject lines takes time and practice; fortunately, our pals over at HubSpot have a nice blog post on this very topic here.
4. Provide something tangible. Alas, saying, "Come visit us on our web site!" won't cut it nowadays. Readers will click if they're offered something real and valuable. Therefore, if you're a solar company reaching out to bottom of the funnel leads — leads who are close to converting and understand the value proposition — you'll want to encourage them to click a link for a free consultation.
5. Allow readers to share. Now we know what you're thinking: including social sharing buttons may add unneeded clutter to your eBlast interface. It's a valid point, but in this social-driven landscape, including these buttons is a must. That's because it works: according to econsultancy, emails that include just one social sharing option generated 30% higher click-through rates than emails without any social sharing links. That CTR jumped to 55% higher with 3 or more social sharing options.
Now we'd like your feedback. What tactics has your firm employed to successfully increase eBlast CTRs? Is email marketing becoming more or less important to your overall strategy? What other email marketing metrics do you track?