To paraphrase a holiday classic: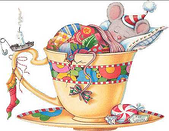 'Twas the night before Christmas, when all through the house
Not a creature was stirring, not even a mouse;
Actually, Bill from Sales was awake
Trying to close a Q4 prospect that was 'make or break'
OK, that wasn't poetic, but hopefully you get the point. Take a spin through your office around Christmastime, and it's generally deserted except for your intrepid sales and marketing staff. Their entire year and all that goes with it — bonuses, incentives, raises — hinges on this peak period. But your sales team doesn't operate in a vacuum. During this critical time they're more reliant than ever on your IT guy to make sure the network is up and running, or your finance manager to review contracts. But what happens when your IT guy takes his hard-earned holiday vacation to Tahoe, leaving your sales team high and dry during the busiest time of the year?'
With the holidays fast-approaching, we'd like to present a handy checklist to make sure your holiday marketing efforts proceed uninterrupted, even as your sales staff toil away in an empty office. Check it out:
1. Segment prospects and customers. Work smarter, not harder by enabling your team to go after the holiday "low-hanging fruit." After all, if your sales team needs to make an emergency phone call to your IT guy, at least it will involve a prospect who is likely to convert. Break out prospects and customers across the following categories:
Re-targets (visitors to your site who've yet to convert)
Shopping cart abandonment prospects
High-value customers who spend a lot of money
Loyal customers who buy consistently
New customers
2. Optimize your campaigns. Create data-driven holiday market campaigns that map to the aforementioned segments. In the process make sure to:
Test and measure what works
Embrace mobile advertising
Create compelling ads (bold headline text, appealing color schemes, etc.)
Offer unique incentives
So far, your sales and marketing staff are operating on their own little island. But soon other functions — especially IT — will play a role. Again, assuming your IT team is in Tahoe, the next step is particularly critical:
3. Prepare your infrastructure. Make sure:
The online user experience is a seamless as possible (e.g. a smooth check-out experience.)
Your e-commerce site has compelling calls-to-action.
Your Web site, network, and customer-facing systems can handle peak holiday traffic. There's nothing worse when your sales team can't access your back-end CRM system.
Live customer support is available.
4. Front-load content creation. Compelling content will drive your social media strategy. And you don't want to be scrambling to dig up content on December 23rd. So as soon as possible, make sure you:
Create blogs and articles and assemble rich media content now, before things get hectic.
Build the content into a structured content marketing plan, assigning content owners, marketing channels, and publishing frequency.
When possible, set up automatic publication of content to minimize human involvement; this can be easily done in basic blogging platforms like Wordpress.
Once the content is published and shared, a magical miracle, not unlike Santa visiting every house in the world in one night, occurs: by sharing your content, your social media followers act like your de facto sales team. They're essentially you little content sharing elves
Holiday marketing will always be hectic. But as Santa shows, preparation is key (we hear his workshop starts humming at full capacity in early February.) Will your team need to bother your IT guy on the slopes? It's likely. Will they have to pull a finance manager away from some brandy-infused egg nog? Sure. But maximal preparation will ensure these bumps in the road are infrequent, all while ensuring your team focuses on high-value prospects and customers.
Now if you'll excuse us, we'd like to re-write "Here Come Santa Claus." Our new working title is "Here Comes Debby from Payroll (With Your Holiday Bonus.)"
Did you ask Santa for more leads this holiday season? No need to wait till Christmas - download our Lead Generation ebook now!