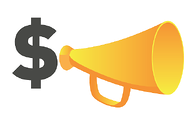 The CTA is an instrumental part in getting leads and customers to act. It is a tool that all companies can employ while following a set of key principles. Yet financial brands need to be careful. If they use overly-strong words like "Click Here!" or "Download Now!" — anything with an exclamation point, really — they run the risk of coming across as desperate and amateurish, and that's the last thing you want customers to see. After all, financial brands need to communicate trust, exude expertise, and help customers make sense of complicated financial products.
With that very important caveat in mind, we'd like to now pass along a checklist for how to create effective financial CTAs.
Embrace compelling design. More than anything, your CTA must first catch the attention of the viewer. The colors should stand out on your website, appear large enough to be noticed, but of course, not too large. (Hubspot recommends 225 px wide and 45 px high.)
Provide a valuable offering. What, precisely, will viewers get if they click? Make it obvious. For example, "Discover Five Easy Ways to Save for Retirement" or "Learn How Refinancing Your Auto Loan Can Save You Hundreds."

Include action-oriented words. Again, avoid exclamation points and instead use words like "Discover," "Learn," and "Download."
Have a clear destination in mind. Send viewers to a logical landing page where they can get what they came for easily. If viewers get taken to a confusing page or your home page and fail to provide contact information, your CTA will have been worthless.
Remember the inbound marketing purchasing funnel. Leads at the bottom of the funnel are familiar with your brand and your value proposition. As a result, they don't need a FAQ sheet; instead, they should receive something to help close the deal, like a free quote or consultation with a banking specialist. Keep this in mind as you develop your CTAs: if you're sending out an eBlast with a CTA at the end, make sure your deliverable is aligned to where the recipient is located in the purchasing funnel.
What do you think? What are the key ingredients to a successful financial CTA? What words or phrases constitute a bad CTA?
Looking for more ways to generate high-quality leads? Download our Lead Generation eBook.