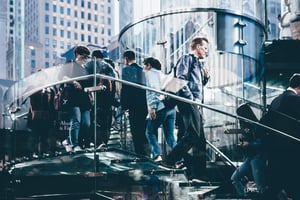 It's no secret that marketing departments should create buyer personas to better market to leads and prospects. However, this demand is even more acute in the complex and ever-changing solar industry. To illustrate our point, let's first consider a lead that's in the market for a new washing machine. Generally speaking, this buyer persona is concerned with things like cost, quality, and ancillary issues like warranty information. Yet at the end of the day, marketers don't need to "educate" consumers about washing machines.
Now consider the solar industry. Some customers are concerned with their environmental footprint. Others are intrigued by the cost savings potential. Some leads are heads of a household, while others are business owners. Lastly, some "get" how solar works, from financing down to installation, while other leads — we'd venture to say a majority of them, in fact — need to be educated. The bottom line here: solar firms need to create strong solar buyer personas so they can market to leads with maximal precision.
With that in mind, here are the inputs for creating these all-important solar buyer personas:
1. Brainstorm around existing customers
Sit with your team and discuss your typical customers. Consider basic demographic information like gender, age, income, location, marital status, household size, etc. Think about what kinds of products or services they purchased, how they approach a sale, what their main concerns were, and what marketing approaches resonated the most.
2. The persona's occupation and work/life balance
Now start thinking less about specific customers and more about types of customers — your buyer personas. If your persona is, for example, a female business executive, think about how her daily life looks. She's clearly busy. She may have children. By the nature of her job, she understands finance and is likely financially savvy. Therefore, your marketing messages needn't be overtly educational such that they come across as patronizing.
3. Community involvement
Does this persona live near their job? Do they have deep roots in the area? Do they have children in a local school? If the answer is "yes" to these questions, your persona is clearly emotionally and financially invested in their local community; subsequent marketing and solar branding efforts should speak to how your solar firm is also a strong community partner.
4. Familiarity with environmental issues
Did this persona attend a public California University like UC Berkeley? If so, they're likely environmentally-conscious. (Perhaps they even drive a Prius!) Therefore, these personas don't need to be told about the environmental benefits of solar power; they already know. Instead, you'll want to dial up the practicalities of installing residential panels and clearly explain financing options.
5. Familiarity with "going solar"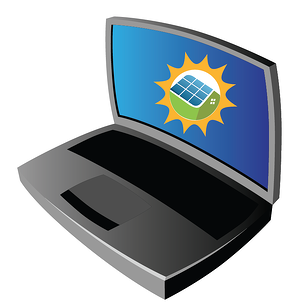 To many people, "going solar" sounds good in the abstract, but it's far more difficult to envision in reality. Therefore, theorize about what your personas truly know about going solar. Some may think it's as easy as walking into an office or having an in-house consultation. If so, why haven't they called? On the other hand, others may be intimidated by the prospect of upfront costs, confusing financing options, and other "fine print" in the contract. Speak directly to these concerns.
By this point, patterns will have emerged. You'll start to see personas that eerily resemble existing customers, and that's a tremendously promising sign because you can now compare your assumptions with the data. Most importantly, remember that your buyer personas aren't set in stone. They'll evolve as your business and market forces change. Revisit them frequently.