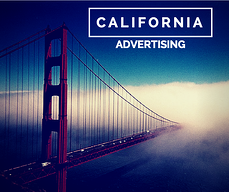 Let's start off today's post with things that you already know. You know that your firm will likely benefit from working with a California advertising agency. That's the easy pa
rt. What you don't know is how to go about picking the right one. There seems to be thousands of them, and they all promise the moon. Which one is the best for your firm and your budget? Here are some questions to ask to help you navigate this process.
Do they have satisfied customers? Of course, most California advertising agencies have happy clients. If not, they wouldn't be in business. But take time to compare web sites. Some agencies may have dozens of legitimate, in-depth, and compelling testimonials. Others seem to bury them in their site with cryptic or anonymous attributions.
Do these customers look familiar? Make sure these satisfied customers, while not direct competitors, resemble your brand and business model. If you're a local mom and pop retail outlet in Stockton, the fact that an agency has a successful relationship with Warner Brother Pictures isn't entirely relevant.
Do they understand your industry and concerns? Sure, every ad agency knows that consumer spending is still tight, brands need to do "more with less," and competition is fierce. But do they really grasp the nuances and complexities of your specific industry? For example, let's say you're an auto dealer talking with a candidate agency. The agency should know that, for example, low gas prices are pushing customers back towards smaller, more fuel-efficient SUVs and impacting sales of hybrid vehicles.
Do they excel in what you need the most? Your team may feel confident in its ability to roll out print ad campaigns. However, it may not be so bullish on its social media expertise. Identify your team's strengths and weaknesses and identify agencies that can fill in the gaps. (Similarly, make sure the agency can effectively integrate inbound and outbound campaigns).
What are the roles and responsibilities? The agency should articulate who will be responsible for what in the relationship. They should sit down and say, "Here's how this partnership will work. We'll be on the hook for x,y, and z, and you'll be responsible for a, b, and c." Some agencies may be evasive. They may say, "Well, it depends," or "We need to wait and see." Push back and demand a clear articulation of your relationship.
What will "success" look like? In a similar vein, how will you measure success? Will the agency tag assets in a social media ad campaign, and if so, is that a sufficient approach for you and your boss? Ask about the ways in which "success" will be defined, whether it's new Likes, conversions, or increased revenue.
What do other people say? Examine the agency's blog, social media accounts, and other online rankings to determine if they can deliver.
How much will it cost? Cost shouldn't be the paramount concern; after all, you often get what you pay for. Nonetheless, a highly expensive agency may not be worth the investment, especially if many advertising tasks can be kept in-house.
Now we'd like your thoughts. How would go about picking a California advertising agency? What are common "red flags" that tell you to stay away? What's the most important deciding factor in this decision?