One of the great things about inbound marketing is that instead of relying on classic outbound marketing techniques like buying ads, purchasing email lists and fishing around for leads, firms can bring customers to them by offering compelling content across various channels.
However, businesses will forever continue to embrace certain outbound marketing techniques that continue to deliver value. Take online advertising to raise brand awareness.
Paying for an ad continues to be an effective way to raise your brand's awareness, so today we'd like to look at just a few of the online advertising options available to small businesses.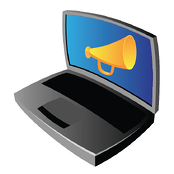 They include:
Google Search Ads (also known as AdWords ads) - These ads appear on the search engine result page when users search for a specific keyword. These are considered "pay-per-click" (PPC) ads in that you only pay Google if users actually click on the ad. Businesses can sign up for these ads under Google's AdWords program. By doing so, they can set keywords with assistance from Google's Keyword Planner Tool, set a budget, and create the ad.
Google Display Ads - This is simply running a banner ad within Google's Display Network, which includes YouTube, Gmail, Blogger, etc. You can run ads through this network via the AdWords platform.
YouTube Ads - You can also advertise directly on YouTube, which enables advertisers to target users and select different ad formats like banners, "in-video" overlays and in-stream ads.
Facebook Ads - Facebook offers multiple ad options for small businesses that pulls data from user profiles to create highly targeted ads. Facebook embeds ads within a user's News Feed to give the ad a more organic and less invasive look. Due to this level of customization and location, some studies found that Facebook ads receive higher click-through rates compared to display ads. Other ads, meanwhile, appear on the right-hand corner of the page, while "Promoted Posts" enable businesses to pay a flat rate to promote a single post in user's newsfeeds. These posts reach more fans and friends than a normal post.
Twitter Ads - These ads, much like Facebook's Promoted Posts, are ads that advertisers can run to extend the breadth of their Tweets, promote a specific hashtag, or score more followers. Twitter also offers Promoted Accounts, allowing ads to appear more frequently in the network's "Who to Follow" feature.
Banner ads - These are ads that appear on a specific website. Think of glorified billboards here. If there are certain websites that you'd like to advertise on, you can simply reach out to them directly or work through a third-party ad exchange like Google's Display Network.
Of course, these are just a few of the options at your disposal. Like traditional outbound advertising, what's most important here isn't the platform itself, but the return on investment you generate. Therefore, before you invest in an ad platform, make sure it's best aligned with your target demographic, buyer persona and user behavior.
Speaking of brand awareness, download our Brand Audit eBook to find out what your brand truly says about your business!