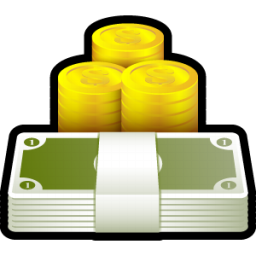 In today's economy, the name of the game is adding value to every transaction. This is especially true for customers who want to make the interactions with their bank or credit union as cost effective as possible. Many of these financial institutions recognize that electronic services make them more profitable as well. It should come as no surprise, then, that social media is the perfect platform for adding value to transactions for both consumers and financial institutions.
Real time account notifications – New programs like Bundle and Tweet What You Spend keep real time totals of your expenses and are free to the public. These applications prevent consumers from overdrawing their bank accounts, which can result in hefty fines, and limit the need for consumers to call or go online to track their account status.

Saving time – One of the biggest expenses for customers and banks is the expenditure of time. This necessitates investment in tellers and human capital that could be better utilized for improved returns for client investors and bank shareholders. Social media is the ideal mechanism for helping resolve customer relations issues like overdrawn accounts, missed loan payments and transferring money between accounts. Because social media customer relations is faceless, your social media team can task the right expert with the customer quickly and easily, which saves time and money for both parties.

Innovative investment products – The vast creativity of the public is a resource the most successful financial institutions are tapping into. Crowdsourcing new investment products like credit cards has helped produce the Barclaycard. This card was designed with input from the consumer community and features variable rates that are set by cardholders. Profits made from the card are reinvested into the community, which gives consumers and cardholders a vested interest in balancing consumer satisfaction with profitability. This type of project presents enormous opportunities for financial institutions to engage consumers in mutually beneficial partnerships.

Promotional offers – Many banks and credit unions have taken advantage of social media sites to offer consumers coupons or limited time deals that attract new or existing customers to take advantage of financial products. These types of promotional activities may seem less beneficial to financial institutions than consumers, but social media giveaways generate enormous buzz. For example, American Express is using Twitter to deliver daily deals which raise consumer awareness about discounted products when purchased with their card. Banks could use similar programs to encourage customers to link their credit or debit card use with discounted goods or services at partner businesses.

Cause marketing – Social networks are excellent venues for organizations that want to stir up public enthusiasm about a cause or charity. These issues tug on the heartstrings of the public and cast a favorable light on the sponsoring businesses. A new bank called ableBanking is using this feature of social media to attract customers. By providing $25 to each new customer to donate to his or her desired charity, as well as 0.25% of their average account balance each year, ableBanking has created an enormous amount of participation from consumers and a wellspring of good will. The remarkable feature of this marketing strategy is that ableBanking eschews conventional marketing channels and relies almost completely on word of mouth generated from its social media sites.
Social media remains an undefined frontier for the banking industry, but the most adventurous and innovative banks and credit unions are taking the plunge. Many of these institutions are reaping enormous rewards, and their customers are walking away more satisfied and wealthier for it.