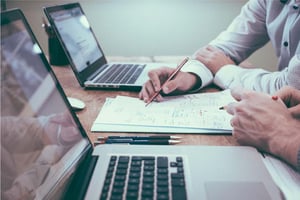 You know that awful feeling you get in the pit of your stomach when you screw up in your marketing ad? Yea, I do, too.
And if you're a marketer for a brand with a potential audience of millions, the effects of a mistake are only amplified. The unfortunate reality is that we're all going to make mistakes. It's not a matter of if, it's a matter of when. It's a fact of life.
So, what should you do when you make a disastrous mistake?
Marketing disasters aren't uncommon. Think back to the Kenneth Cole tweet sent during the unrest in Cairo in 2011. People in the city were protesting unemployment, poverty, and government corruption. Hundreds were being killed. Cole tweeted: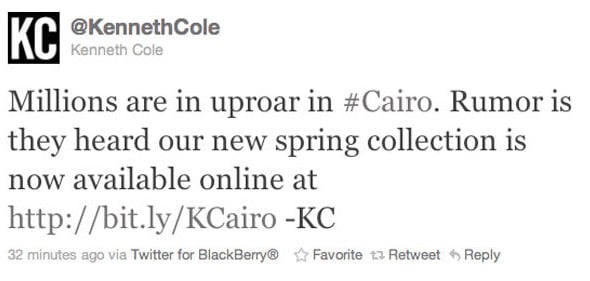 The tweet created a Twitter firestorm, was picked up by numerous news outlets, and a fake KC twitter handle began tweeting mocking posts as if they were from Cole. Not so good for the Kenneth Cole brand.
But Cole isn't the only one. Uber, Pepsi, Coke, Google Glass, Dove, and many more are in this list.
Mistakes will happen, no matter how much you hope they won't, which means, at some point, it will happen to you. And if you're going to recover, you need to be prepared to deal with it – immediately.
Having a plan in place will allow your company to effectively address the issue and resolve it quickly.
Take these six steps to help your company begin the recovery process:
1. Acknowledge and Apologize for the Mistake Publicly and Quickly
It's never easy to admit you're wrong, but when you're in the midst of a marketing nightmare, it's the best strategy.
First get rid of the offensive tweet, ad, video or whatever. Immediately.
Then, publicly acknowledge the incident, accept responsibility, and offer a sincere apology. Respond to people's questions, concerns and posts on social media to help control the situation. Write a press release and get it to the media. Explain how you'll go about rectifying the situation.
Think back to the Kenneth Cole fiasco. Just two hours following the offensive post, he tweeted: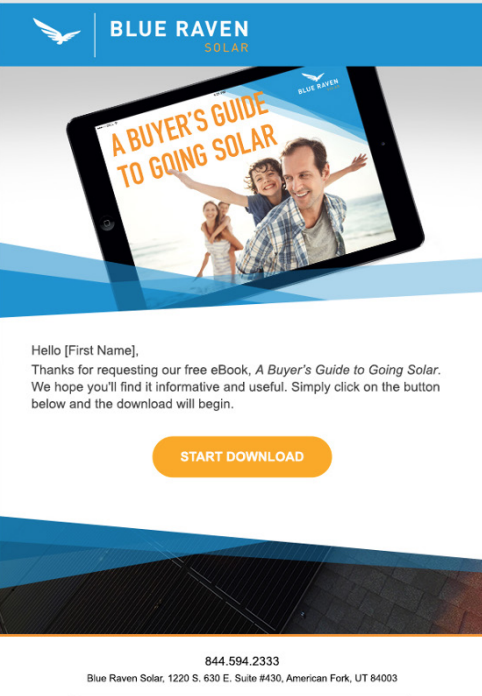 And that was the best thing to do. He quickly and publicly admitted to making a misstep – and he publicly apologized on Facebook, saying, "I apologize to everyone who was offended by my insensitive tweet about the situation in Egypt. I've dedicated my life to raising awareness about serious social issues, and in hindsight my attempt at humor regarding a nation liberating themselves against oppression was poorly timed and absolutely inappropriate."
Ja Rule, one of the organizers of the 2017 Fyre Festival, did it a bit differently. After cancelling the event, he tweeted: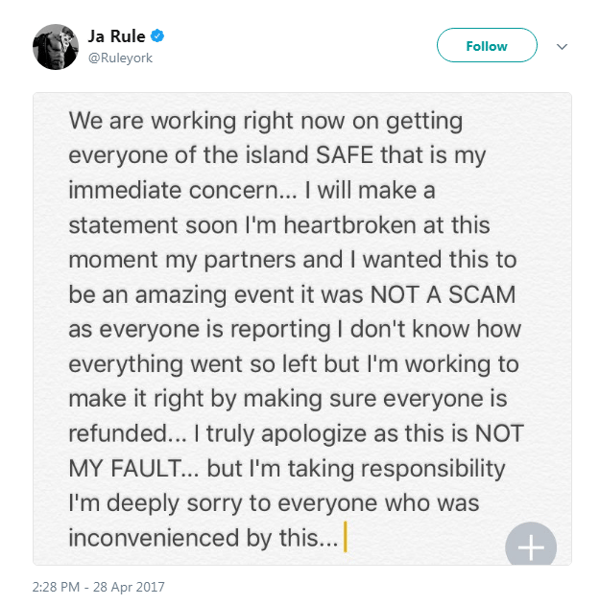 He forgot to acknowledge the issue and appears to need time to explain why it wasn't a scam. But saying he's not at fault but will accept responsibility anyway, takes away some credibility and authority.
2. Express Gratitude
Your knee jerk reaction might be to get angry at the backlash during the situation, but accept the constructive criticism and ignore the insults. By being grateful, it shows your brand is human. And like any human, it makes mistakes sometimes.
After you've apologized, show customers that you really do care about them. Express gratitude for their feedback in helping you understand your mistake. Let them know you appreciate them speaking out so you can be more sensitive to your audience in the future.
As columnist Bruna Martinuzzi notes, "Everyone likes to feel valued. Customers are no different. It's important to remember, however, that when it comes to customer appreciation, sincerity trumps gimmicks."
3. Stay in Contact Throughout
You're already in the middle of a marketing nightmare. Why would you want to say anything outside of an apology until you're ready to start marketing again? A quick apology and then radio silence makes your customers suspicious.
For instance, fans of Subway immediately began speculating after Subway went dark temporarily during the Jared Fogle incident.
Instead of helping the brand, it just made things worse. While your brand shouldn't drone on about the mistake, you should be available to answer questions and continue the conversations on social media.
For instance, organizers of the Fyre Festival on April 30 tweeted: "We're heartbroken that we let down all the guests who put their faith in us. To our guests and staff—thank you again for your all patience as we navigate our next steps."
Not only did they express gratitude, they didn't go dark.
4. Learn from Your Customers
While much of the feedback you receive right now could be too negative to be useful, some of it can offer a valuable opportunity to learn more about your target audience. Take their feedback to develop better user personas to help you create more effective marketing material later.
If you want to showcase how much you value your customers and fans during a crisis, ask them for feedback directly. Ask them for better ideas or what issues your brand might be able to help them with. Suddenly, instead of bashing your brand, they're helping you. Take what they have to offer and avoid a major marketing nightmare again in the future.
An example here is United Airline's experience with Dr. David Dao who was physically dragged off a plane. The airline had a social sentiment of 91% before the day of incident, which fell to -68.9% after the footage was aired. But sentiment started to turn up again after UA issued this statement, which clearly implies that it had indeed learned from its customers: "We cannot stress enough that we remain steadfast in our commitment to make this right. This horrible situation has provided a harsh learning experience from which we will take immediate, concrete action. We have committed to our customers and our employees that we are going to fix what's broken so this never happens again."
5. Create a Revised Marketing Plan
After you've soothed your enraged customers, it's time to start over. Take everything you learned from your customers' feedback to develop a marketing strategy that caters specifically to them.
For instance, HubSpot listed some of the worst marketing mistakes they've ever seen. In nearly every case, the problem stemmed from not truly understanding the target audience, such as Gap's design logo debacle.
Your brand has a unique opportunity to understand your target audience like never before. After all, you're hearing from customers en masse. You'll learn more about the demographics that interact with your brand, which social media channels they use most, what issues are most important to them, and much more. Use all of this to create campaigns that speak to them.
If you had a social media blunder, ensure you're implementing policies to avoid controversial posts from going out to start with. As Forbes points out, most social media mistakes are avoidable through careful proofing and fact checking.
6. Create Good PR
It never hurts to create some good PR on the heels of a marketing nightmare. For instance, if you created an ad that was highly offensive to specific people, host a fundraiser for a charity that's important to that demographic. A great example would be hosting an event to raise money for a children's hospital if your marketing mistake was offensive to parents with sick children.
Simply doing something good in the community could be enough. Of course, you could also run major contests that get customers and fans interacting with your brand in a positive way again. Whatever you do, end the disaster on a high note.
As Martin Lindstrom notes, you've got to regain your reputation and ensure that your campaigns "scream 'trust'."
Conclusion
Are you currently dealing with a marketing nightmare of your own? Remember, a quick but sincere response is vital to starting the recovery process.
If you need assistance to remedy your situation we can help. Just give us a call at 415-805-1544!