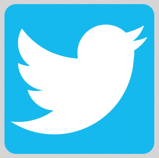 Twitter recently rolled out a gradual but potentially disruptive change in its platform whereby users will see display tweets in their timelines from accounts they don't know. The news came to light when a Twitter user recently reported seeing tweets in his feed from an account he didn't follow (because that account was followed by someone he did follow. Get it?) The reaction was swift from the Twittersphere: people weren't happy. After all, they aren't following these individuals; why are they getting their Tweets?
Of course, as with any significant platform or technological change, there is always something more to the story. Based on our research and thinking, here are three ways in which this platform change will affect Twitter marketing efforts, and, as you'll soon see, your business page:
1. It may make Twitter feeds more cluttered. "Suggested Tweets," coupled with Tweets from people the users already follow, could make feeds difficult too navigate. The result? Your business's Tweets get lost in the mix.
2. It may make it easier for Twitter to organize relevant content. Analysts are speculating that this change will foreshadow a tweak in Twitter's algorithm that "delivers depth and breadth of content for a topic."
3. It may make businesses have to pay for their Tweets. If one were to "follow the money," the writing is clearly on the wall here: the idea of "sponsored" or "suggested" Tweets could be a big money-making opportunity for Twitter. Don't be surprised to see a future where brands have to open their wallets to have real-time Tweets distributed to a predefined set of users.
So let's take a step back here. Twitter's platform change — if it is, in fact, rolled out across its entire user base — may create more user confusion, precipitate an algorithm tweak, and may possibly force businesses to pay for increased exposure. And as this pendulum shifts, what will be the impact on the foundation of your social media inbound marketing strategy — your company page?
The answers speak to the core promise of inbound marketing:
First, your company page will become more important than ever. If prospects lose patience with Twitter, they'll look elsewhere. This means brands need to make their business page an even more important inbound marketing "lure" for inquisitive leads.
It means that just like Google's algorithm and Facebook's endless privacy changes, brands should dial up what they can control.
And it means that, to this end, brands remain committed to rolling out a useful blog with great content and other compelling inbound marketing deliverables: white papers, testimonials, and FAQs.
Now it's your turn. To what extent is Twitter a part of your online marketing strategy? Has the platform become more or less important in the last six months? Have you experimented with paid Twitter advertising?
Want to take your blog to the next level? Download our Business Blogging eBook.