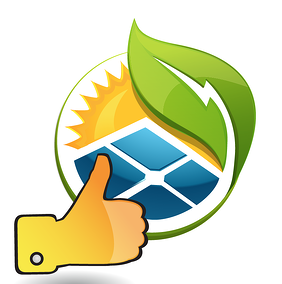 What does your solar brand say about your company?
It's a deceptively simple question, and one that can have profound financial implications for your business. After all, business owners are close to their brand; in most cases, they built it from the ground up. Yet that inherent closeness to a brand can lead to a kind of brand disconnect, whereby managers see their brand one way, and prospects see it as something else entirely.
The risk of brand disconnect is especially acute in the solar energy space, which is seeing dozens of companies — all essentially adopting the same strategies predicated on sustainability and cost savings — vying for customers. It's a crowded space, and brands need to stand out.
Therefore, we'd like to ask you to take a close look at your solar branding strategy to help minimize the risk of brand disconnect and help differentiate your brand in an ever-crowded market.
At the most fundamental level, solar branding needs to acknowledge that the industry itself is unique. While solar companies sell residential panels, they aren't selling "products" in the traditional sense like a dishwasher or a plasma T.V. Instead, solar companies are selling a service: a way for families to systematically reduce their electricity bills while weaning themselves off destructive fossil fuels.
Similarly, the solar industry isn't in the business of marketing; they're in the business of education. Most Americans by now understand on an intuitive level that solar power can save them money and help the planet — yet many are still using fossil fuel-based electricity. The reason for this disconnect is simple: a lack of education and awareness.
At the same time, no single solar player has been able to dominate the market from a branding perspective. Case in point: a recent survey performed by San Jose State University found that 63% of respondents could not accurately recall any solar company that provides solar systems for residential use. And guess what? This is good news. The general public's perception of the solar brand is embryonic and evolving. It provides solar branding managers with a great opportunity to shape public opinion before external factors do it first.
OK, so your brand must communicate a service and educate customers. But is it getting the job done? Look at your brand colors, for example. The good news is that solar energy inherently suggests vibrant colors like green, orange, and yellow. The bad news is that your competitors had the same idea. Nonetheless, the effective use of these colors can convey environmental responsibility and a healthy consumer choice.
What about your logo? Is it funky, hip, and cool? If so, some tinkering is in order. Customers who are looking to install solar panels on their roof aren't looking for an edgy brand; they're looking for steady, measured professionalism. Similarly, ask yourself questions like:
Describe the nature of your service—in one sentence.
Who are your primary clients or consumers?
Who are the people (titles) within an organization that you sell yourself to? Who do you ultimately work with?
What is unique about your company versus your competitors?
What is the primary differentiator between you and your competitors?
How do your clients or consumers perceive your company?
How would you like clients, consumers and prospects to perceive your company when they see your logo mark and other marketing materials?
Answers to these questions will provide valuable insight into what your brand is saying. But don't stop there: check out our branding questionnaire for a full-blown branding refresh to help grow your brand, reach new customers, and differentiate yourself in the Northern Californian market.
Now we'd like your thoughts. How often does your firm reexamine your brand? How has your brand changed in the last five years? What trends in the solar industry are most affecting your brand's evolution?
Need to help in fine-tuning your solar branding efforts?
Contact us for a free consultation.