It's every marketers nightmare: holding an event that no one attends. Of course, people will inevitably come to your event, but the proliferation of social media means that getting the word out may take a bit more work than one would expect. Furthermore, there's the ever-present risk of "event fatigue." Just think about your own personal Facebook account. Do you read, much less respond to, the dozens of event invitations you receive on a weekly basis? Probably not, and the same can most likely be said for your desired attendees. Therefore, the trick isn't to simply market your event, but market it intelligently so that it reaches people and compels them to attend. Here's how to do it.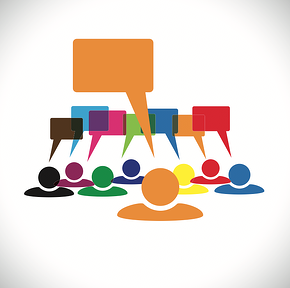 Create individual landing pages. Your event deserves its own home on your web page. Create a landing page so all traffic goes to this page, while making sure this page has links to application social media sites (see next tip.)
Represent on social media. Create a Facebook event and invite your friends, encouraging them to RSVP. Announce the event on Twitter, Instagram, and other social media sites.
Reach out to "influencers." It's simple math: the more people you personally ask others to share an event, the better. And the more influence these individuals have, well, that's better yet. Therefore, identify key stakeholders such as event partners, vendors, and friendly businesses and ask them to share the event on their social media sites.
Consider a paid ad. Ideally, no one wants to shell out money when it comes to event marketing, but sometimes there's a business case for doing so. Facebook, in particular, can allow you to roll out ads to a targeted audience using a limited and predefined budget.
Make a video. Videos are easy to share and, despite what you may think, easy to make. Create a short and entertaining clip, post it on YouTube, and share it on social media.
Create striking ads and marketing copy. Work with a graphic designer to develop cool and engaging visuals around your event. Make the central to your landing page and all online event marketing efforts.
Make it easy to find and RSVP. Keep the clutter to a minimum on your registration page. Use bold colors and crisp copy to ensure visitors can easily and intuitively sign up. Also make sure your event is searchable and public on you ticketing site (e.g. Eventbrite.)
Keep the interest going. Continually hyping your event takes work. The good news is that it isn't that much work; we're talking, at the most, about 15 minutes a day to make sure it stays on peoples' radar. For example, let's say you're holding a charity dinner. Inevitably some members of your staff are working on this event; throw photos of these smiling individuals on Twitter and Instagram, telling your audience that they're in the throes of the event planning and they should RSVP immediately. With a little brainstorming you'll find you'll have no shortage of event-related content that you can share.
What do you think? What are the most effective strategies for event marketing? Have you found the value of social to be diminishing as of late? What elements of online event marketing did we omit?
Looking for assistance in measuring your social media marketing efforts?
Download

our Tracking ROI

eBook

.