In a previous post we looked at how solar firms can start planning now for marketing in the off-season. We looked at how firms should understand trends in the industry, as new developments will inevitably affect their business model. We talked about the importance of catching up with partners and revisiting financing arrangements. We also encouraged firms to revisit obstacles to conversion: what will prevent prospects from becoming customers and how your team can do a better job at communicating value.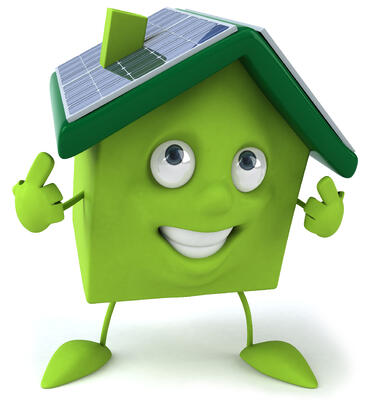 The trick to this process is that it needs to happen in real-time with your current busy-season activity. It can be difficult to juggle both activities simultaneously, but it actually presents a huge opportunity: all of the data, customers, and insights you've gleaned from your busy season can also be incorporated into your off-season solar marketing efforts.
Here are some suggestions for taking "busy-season" takeaways and applying it to your off-season planning:
Create survey programs with your most recent clients. We suggest you conduct surveys with new clients to find out why they signed up. Was it because of an irresistible promotion? Then you'll want to consider rolling out a similar off-season promotion. Was it due to cheaper upfront costs or great financing options? If so, work to replicate these conditions during the off-season.
Establish a referral program with new customers. As you well know, this new batch of customers can be a bountiful source of referrals. Create a program that incentivizes them to pick up the phone or walk across the street to talk to their neighbors. Consider a growing initiative that increases the referral bonus for each referral that buys.
Revisit inbound marketing content. A new batch of customers also means a new source of content in the customer voice. Now, we admit it may be too soon to consider each new customer a satisfied one, nonetheless, many of these customers were clearly impressed by your sales pitch. Even more than the auto industry, "low-pressure" selling resonates with solar prospects who are unfamiliar with the ins and outs of the solar sales process. Therefore, create new customer testimonials that speak to your firm's no-hassle approach.
Run the numbers. Look across your sales team and try to extract trends across their collective performance. Why did Steve convert 72% of his high-quality leads while Bob only converted 32%? What unique circumstances were in play? And most importantly, what attributes of Steve's sales approach proved to be particularly successful, and can they be incorporated team-wide in the off-season?
Now we'd like your feedback. What elements of your firm's busy season do you hope to add into your off-season solar marketing efforts? What elements of your current solar strategy will carry over into the off-season? Which elements won't?