"I've heard the term 'demographics' used with respect to targeting my potential customers, but now I'm hearing more about 'psychographics.' Is there a difference in the two?"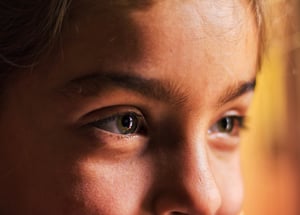 There's a big difference! And actually, if you're really looking to target your customers, you'll need to have both demographic and psychographic information at your disposal.
Both demographics and psychographics are research tools advertisers use to fine tune their marketing campaigns. Demographics are attributes involving age, income, gender, number of children in the home, etc. They can also be behavioral variables, like how much a person uses a specific product.

Psychographics are used to uncover the inner psychological characteristics that individuals and groups have, instead of the "surface" characteristics that demographic information provides. When developing a targeted ad or media campaign, advertisers put together a psychographic profile of their targeted audience. This would include characteristics like lifestyle, culture, ethnicity, values, beliefs, hobbies, religious or political affiliations or views, just for starters. It goes after the subjective preferences of these individuals, rather than the objective ones.

So why are these psychological characteristics so important? They go beyond the standard research information that everyone uses, and helps to fine-tune the targeted audience. Looking at a person's lifestyle, attitude, emotions and personal preferences gives you a pretty good snapshot of what type of person you're looking at, rather than simply looking at their age or gender. Used properly, this information provides crucial insight into how specific groups will spend their money.

While demographic and behaviors of specific people and groups give advertisers the detail and data they need to refine their targeting, psychographic information is needed in order to really understand the consumer in depth. It does require a solid understanding of psychology to analyze consumer insights and apply them to marketing and advertising, so it's often best to use professionals who understand both demographic and psychographic information. The more you know about your target, the better job you can do of building and delivering your message!
Want to learn more helpful marketing tips? Click the link below!