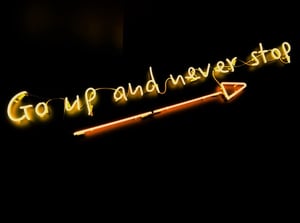 You've heard it time and time again: search engine optimization is changing. But keeping up to date with the most current strategies and the latest algorithm changes can be daunting. But it doesn't have to be a nightmare… especially if you know the right strategy.
Now, I know what you're thinking – everyone says they have the right SEO strategy. And the truth is, the majority of them are at least partially right, because like most things in life search engine optimization isn't a one size fits all solution.
But, a popular, and little-known approach, that has been used by search engine optimization experts for years and is sure to withstand the test of time is the implementation of pillar pages.
Keep reading to find out why pillar pages are important, and how they will improve your overall readability and conversation rates, while increasing your search engine rankings. And as an added bonus, we'll even walk you through how to build your very own pillar page.
What is a Pillar Page?
Pillar pages are web page that broadly addresses one topic while linking to other blogs or web pages explicitly discussing related subtopics. It helps to think of pillar pages as an umbrella page or a hub for one very general topic.
But why have pillar pages? The purpose of a pillar page is to deliver a comprehensive summary to people who are doing basic or preliminary research on a topic. But pillar pages offer more than just a general overview. They also touch on specific subtopics, which is why word count for a pillar page is going to be much higher than your average blog posts.
Each subtopic is not just listed but explained in some detail, and the fundamental purpose of a pillar page is that it links to a more in-depth blog for people looking for even more detailed information about a single topic.
The idea behind this tiered content system is a higher level of organization. It helps facilitate superior communication and guidance between your website and both search engines and users, explaining in its entirety exactly what your site can offer.
Take a quick look at HubSpot's Instagram marketing pillar page. Their main topic is Marketing via Instagram, and the pillar page is an introductory guide on how to market using this particular social media platform. In addition, readers also have the option to click on many links for subtopics like creating captions, using hashtags, and other potentially meaningful lessons. These branches from the pillar pages extend to what is called topic clusters.
What Are Topic Clusters?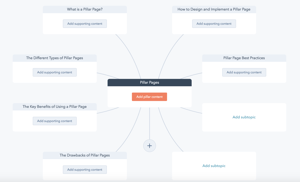 A topic cluster is formed by choosing a general topic, then creating detailed content relating to the original subject. Once you have linked all the related blogs to their overarching topic (and to one another), you have made a cluster. Adding a series of topic clusters offers more descriptive information for search engines to work with, which makes it easier for a search engine to index and recommend your website based on a searcher's described needs.
Right now, most blog posts are based on keywords; however, using sets of single keywords is no longer the most effective method given the sheer volume of content that exists on the web. Also, because you optimize all your content for the same keywords, each URL on your website is in competition with one another as well as other web pages when it comes to searches. Diversifying your keywords and topics will improve the number of people being led to your site. Longer form pillar pages that link to highly detailed pages can cover a range of keywords and long tail phrases on various connected subjects.
The Different Types of Pillar Pages
Now that you know what a pillar page is, we'll walk you through the different types of pillar pages that exist. There are two main types of pillar pages:
Sub-Topic Pillar Pages
Sub-topic pillar pages cover topics in detail but aren't quite as crucial to business functions and authority building as the main pillar pages will be. They are still meant to inform and establish trust thoroughly, but they aren't going to end up at the top of the search rankings.
Their purpose is to provide answers to questions that a prospective reader might have relating to a single topic. These pages can include graphics, visuals and various design elements to help convey information. Because they cover topics in detail, they tend to have high word counts. Due to their length, they are often broken up into chapters or sections, similar to pillar pages.
The sub-topic pillar pages should have bi-directional links - to your main pillar pages, blogs and other resources, as well as from those pages back to your sub-topic pillar page. You can have as many sub-topic pillar pages as you want - there's no limit.
Resource Pillar Pages
Resource pillar pages will serve as the high-level organization for your entire webpage and will be fully optimized. They are typically situated at the top of your website and are extremely visible to visitors who have just landed on the site. A typical name for these pages is "resource library" or something that immediately denotes that their sole purpose is organizing and offering critical or helpful information.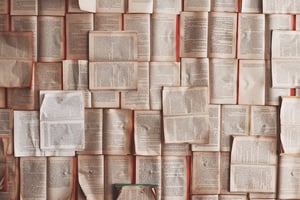 As the name implies, they're very similar to the typical resource pages you see on websites. They're organized and optimized so that search engines can easily understand their content. Like pillar pages, resource pillar pages should be at the top level of site navigation instead of buried deeper under layers that require multiple clicks to reach.
Unlike typical resource pages, resource pillar pages provide both hyperlinked text and thumbnail images. This makes it easier for the reader to understand what resource is being discussed before they click on it to get more information. This makes it easy for the reader to use, while providing search engines with a more thorough understanding of the resource pillar.
The Key Benefits of Using a Pillar Page
Simply speaking, the biggest benefit of a pillar page is that Google favors well-organized websites. But, there are several other key benefits:
Pillar Pages Improve Search Engine Rankings
As you probably gathered from this articles title, the biggest benefit of a pillar page is search engine optimization. But what makes pillar pages so valuable?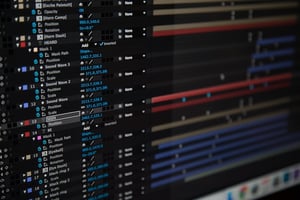 Voice searches and other AI-based programs are impacting search patterns. With voice search, people's queries tend to have a more conversational tone and include lengthier phrases. In addition to tone and length, specific terms are appearing more often.
With consumers now increasingly capable of purchasing products anywhere, anytime, via mobile devices, "near me" has become a common search term. In fact, recent research suggests that almost half of all searches (46%) now have a local slant and 88% of mobile searches are local.
Search engine algorithms are constantly changing to accommodate these types of shifts in behavior, and although the updates seem endless to marketers, they are actually in the best interest of both businesses and consumers. New search results will more accurately anticipate needs, and properly structured sites with quality content will soar to the top of rankings.
So, what does this have to do with pillar pages? The truth is that there is so much content out there, on top of more people searching, that search engines need to work harder and smarter to find accurate content. Search engines are getting better at finding relevant information that's not entirely based on keywords. As a result, the more organized a page is (according to a search engine's standards), the higher a business' chances of showing up on the SERP will be.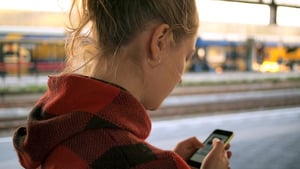 Pillar pages help to organize content into topic clusters, which ultimately helps people to navigate your website easily. Search engines like Google prefer sites that are intuitively structured and built with a user's experience in mind. Pillar pages can act as roadmaps that allow visitors to quickly locate the very specific information they were searching for. On the other hand, people who want to scan more general information are offered an overview directly on your pillar page.
By breaking your topics down, exploring many specific subjects, and organizing your web pages in a certain way, search engines can gain a better understanding of your content. When a site is organized under a main umbrella, which links back to blogs with long-tail keywords, it'll cover a greater number of search terms. If Google can read your website with ease and determine the content's value, then it easier for Google to recommend your pages in the results of a variety of searches.
Aside from being a superior organizational and SEO enhancement tool, a pillar page offers several other benefits to businesses by improving the following:
Pillar Pages Increase Your Authority
Since you focus on a variety of topics and subtopics, your website will become a go-to for searchers who want all their questions answered in one place. Other sites may even begin to link back to your web pages, thus boosting your popularity and credibility. To maintain this status, you must consistently publish accurate and relevant information.
Pillar Pages Foster Engagement
Visitors like to see structure on a website. They don't need to worry about where to click and which tabs will lead to the information they need. It's efficiently laid out for optimal accessibility. This simplicity will inevitability increase your conversion rate as people are far more likely to spend time on your site and take the desired action. By designing with the customer in mind, you will inherently gain their trust and even their business.
Pillar Pages Generate Leads and Drive Sales
By providing your website's visitors with the answers to their questions, you will have earned their trust. As a reliable and authoritative source, people will recommend you far more often. And with strategic design, your content will naturally lead customers to your CTAs and inspire them to act.
Even though you may put a lot of time into creating these pages, when they're developed properly, they'll save you time and earn you money in the long-run. When a pillar page works, it works well, helping you rise through the search rankings without too much effort.
The Drawbacks of Pillar Pages
Depending on how they are used or developed, pillar pages may not reap as many benefits for your unique business. Primarily, once more people start using pillar pages, they might not be as effective, so you will have to constantly be looking for new and innovative ways to stand out in a competitive content market.
Pillars and their pages are also quite time-consuming to construct, so you may want to hire someone else to do the writing. The pillar page alone is going to be in the range of 5,000 words. For your remaining topic clusters, you need to be consistently creating original, high-quality content to maintain your position among the search engine ranks. However, if you do take the time to put together such an extensive framework, you can use all these new pages as the basis for an e-book, PDF, or another form of content that you can supply to clients and customers.
Overall, pillar pages have proven to work for many companies, especially those frequently writing blogs, publishing articles and research, or producing a lot of content. Organize your website so it can be seen. Search engines have an affinity for highly organized and detailed data. If your pages contain both general and detailed indicators of what your content is about, search engines will take notice. And with improved indexing, Google can recommend any of your web pages for a variety of searches. Pillar pages with topic clusters are the better way to branch out and expand your website's visitors.
How to Design and Implement a Pillar Page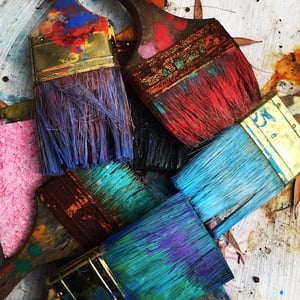 First, approach updating your site concerning the topics you want to be known for. This is not an exercise in keyword overload. Trying to rank for a handful of short keywords, especially in a highly saturated industry, can be volatile. But don't throw your keywords away; they should certainly help you with your content decisions, but they aren't as relevant as they used to be. Prioritize your website's relevance and overall organization, and you will see results.
You'll want to find topics that are broad enough to "catch" a large audience, but not so broad that they are too common. The content you are creating must genuinely address common, specific queries that you regularly receive. Think about your most frequently asked questions; maybe even look at the topics and submissions on websites like Quora to help you generate ideas. When you've got your subtopics, however many there may be, you are ready to approach constructing your pillar.
Introduce your business, what you do, what your services or products are. As you finish your overview, each subsequent paragraph on your pillar page will address a distinct aspect of your business. These subsections will link back to a single detailed blog or a cluster of subtopics. At this phase, you'll have to turn to your buyer persona to understand the need and pain points of website visitors and create topic clusters around these ideas. Once you've developed these ideas, you'll have to assess them for relevance. Try this tool from HubSpot to help figure out which supporting content makes for solid topic clusters.
After you've created your content, you'll then optimize each blog or article and ensure that it's strategically linked back to your pillar page as well as to other blogs within its topic cluster. Organizationally, this might look like having four pillar pages, each on one "side" of your home page, then topic-focused blogs will be linked to their appropriate pillar.
Pillar Page Best Practices
Developing a pillar page that truly works will depend on thoughtful organization. These are a few tips that will help you get on the right track.
Use your pillar page like a table of contents to guide customers in the right direction.


Make sure the page itself is easy to navigate and that subtopics are clear and well-placed.


Since these pages are long, you may want to consider setting them up with a scroll bar or something else that indicates how far along your visitors have read.


Your pillar page should be accessible and visible from your home page, so interested visitors can easily find out more about you.


Video can go a long way towards customer engagement and conversion – so don't be shy about adding a few to your pillar page!


Call to actions, or CTAs, can be placed throughout the pillar page to ensure that a visitor knows where and when to click to get more information.


Include a list of references or other linked resources to boost the credibility of what you've got on the page. This section can take the form of external links and should be placed just above the conclusion.
Want to know more about building your own pillar page? Contact us today, and we'll show you the way!