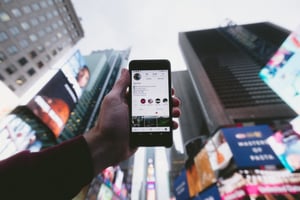 Like all search engines and other social media sites, the Instagram algorithm is always being modified and updated. Staying relevant on the internet today means keeping up with these changes. The reason for this is simple: when an algorithm update is released, it should signal to you that it's time to tweak your best practices.
Otherwise, your outdated methods may not work with the current algorithm, and that could mean your posts don't get seen and your followers forget about you.
Most recently, Instagram released updates for 2018 that could—and should—alter a few of your behaviors on the social media site. So let's look at those updates and examine how you can work to adapt to them.
Welcome to a Whole New World of Fonts
In early 2018, Instagram was busy finalizing a slew of new fonts that you can implement when creating captions or writing overlays for your photos and videos. Along with the classic font, you now also have the option of writing text in fonts such as:
Strong

Modern

Neon

Typewriter
Although the release of new fonts may not seem like a big deal, there's actually an important reason why this recent Instagram update can benefit you. Instagram has also changed how it ranks your posts, and the more followers engage with your stories and the longer they spend doing it, the higher the chances of your posts continuing to show up in their feeds. So along with crafting attention-grabbing captions, you can now also use fonts to help engage followers and increase the time they spend with your posts.
Introducing Regramming
Just as you can retweet posts on Twitter and share stories on Facebook, you can now finally regram posts on Instagram, while still attributing credit to the original poster. While this may not seem like a big deal, it's huge for social media marketers who understand the power of user-generated content.
(If you're not familiar with the benefits of UGC, just consider this: Virgin Holidays managed to increase bookings by 260 percent thanks to user-generated content.) Now when a customer posts a video of herself using your product, for instance, you'll be able to regram the post to share it with all your other followers.
Say "Hello" to the GIF Feature
GIFs have been around for a long time, so it's not really a surprise that they're finally available on Instagram. Thanks to a partnership with Giphy, you now have access to over 100,000 GIFs that you can use to enhance your stories, draw attention to posts and add another engaging element to your feed.
Increased Ad Length
Before the recent update, advertisers using Instagram as their platform could only post a single video or photo. But with the new update, you can now post as many as three videos or photos. To ensure the best ROI, however, it's more important now than ever to use A/B testing to make sure your ads are achieving the type of engagement you want to see.
Stories that Can Last a Lifetime
The purpose of Instagram has always been capturing moments, and that's why posts don't last longer than 24 hours. Thanks to the new update, however, you can now add stories to your profile as highlights, and this means they'll never disappear. However, if you'd rather these stories didn't remain public, you can also add them to your archive (saved stories) instead, and then they'll only be visible to you.
Hashtag-Following for Customized Content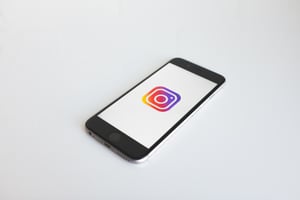 There was a time when you could only use Instagram to follow certain accounts, but today you can actually use it to follow hashtags. So now you can follow a topic in order to get specialized content in your feed about a subject rather than an account.
For example, instead of following Puppies on Instagram to see their specific posts, you can now follow #puppies to see all the cute dog posts that are made to the platform. As a business, this gives you a great opportunity to take advantage of trending topics and make sure you're part of the conversation because this can expose you to a much wider audience.
Scheduled Posts
Another great update that's been released on Instagram is the ability to schedule future posts, which makes social media marketing efforts much easier. Rather than having to take time out of each day to craft and publish a post, you can now create (photo, not video) posts and schedule them to auto-publish at a later date, saving you time and effort.
Fewer Followers May Be Seeing Your Posts
Let's look a little deeper at how Instagram has changed the way it evaluates who sees your posts. For starters, the latest algorithm appears to restrict the number of followers who see them, and it's estimated that your posts come across as little as 10 percent of your followers' feeds. The question is: how does the algorithm determine who sees your posts? The answer appears to be engagement, which is signaled by factors such as:
Comments

Likes

Saves

Views

Shares

Direct messages

Time spent with stories
To increase engagement and the number of followers who see your posts, it's crucial that you generate relevant, timely, and interesting content that your followers will like, share, comment on, and otherwise interact with.
Staying on top of the latest Instagram and other social media updates is an important part of social marketing because keeping your strategies current is the only way to remain relevant. The good news is that updates tend to come in small waves rather than huge swells, making it easier to modify your best practices in response.
Want to take your social media to the next level? Get in touch with us for a free 60-minute consultation.