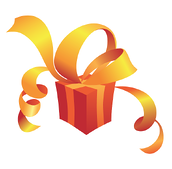 The holiday season provides many opportunities for banks to roll out end-of-the year financial content offers, including white papers, blogs, webinars, infographics, eBooks, and more. The trick will be to select a topic that resonates with the audience while simultaneously exuding expertise and trust.
Since this is the season for giving, we figured it'd be a good time to pass along some ideas.
A great place to start is to embrace newsjacking. Naturally, you'll want your content to acknowledge the holiday season, so ask yourself what types of financial challenges are your customers facing this time of year? And if these challenges can be linked to newsworthy events or items, all the better. Here's an idea. The holiday season brings with it a heighten risk for fraud and scams, and ironically enough, the Association of Certified Fraud Examiners recently sponsored International Fraud Awareness Week. Take this opportunity to write a blog post called "Six Ways to Avoid Holiday Scams."
The end of year also means the end of the tax year. Use this as an opportunity to talk about your customers' "pocketbook" issues like tax planning and 2015 savings goals. We're thinking a blog like, "Seven Deductions That May Reduce Your 2014 Tax Bill."
Post content in which your brand has no vested financial interest. For example, if you're a small community bank, write a blog post or fact sheet examining ways customers can reduce expenses like home energy bills this holiday season.
Roll out infographics that simplify complex issues. Are interest rates expected to rise in 2015? If so, your customers should re-familiarize themselves with fixed-rate mortgages, which provide stable monthly payments over the life of a loan. Create a two-columned infographic spelling out the differences between a fixed-rate mortgage vs. ARMs.
Another classic tactic is to create your own news by rolling out a survey. Once the survey is complete, you can then use it as a springboard to drive conversation on social media. Bank of the West, for example, rolled out a survey directed towards small business owners. It found that, among other things, 35 percent of female small business owners took business classes before starting up compared to 26 percent of men. The bank took the findings and published a blog post entitled, "Are Women More Prepared Than Men When Starting a Business?" which, as you can imagine, triggered some healthy online chatter.
Lastly, speak directly to your buyer personas. Let's say your brand targets millennials. Make sure your content addresses their concerns in a post like "Six Holiday Savings Tips for Millennials" or "Things to Consider When Paying Off Your Student Loan."
What do you think? What holiday-related financial content offers have proven successful for your financial institution? Has your bank seen a return on your holiday content offers?
Looking for more ideas to generate leads this holiday season? Download our Lead Generation eBook.