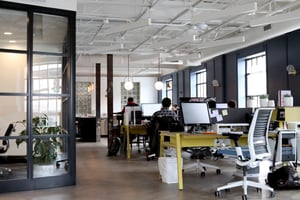 While there is still a place for traditional outbound marketing tactics, inbound marketing is the most important type of marketing.
Here's why: organically generated leads convert at a higher rate.
So as you'd expect, inbound marketing agencies are popping up every day promising to bring in traffic, convert leads and drive sales — making it critically important to be able to tell the hype from the real deal if you're looking for sustainable results.

Here's what you need to know about finding the best inbound marketing agency your business.
Examine Your Goals and Find a Partner Whose Skills and Resources Can Meet Them
The goal of inbound marketing is always to increase revenue and drive growth, but the path to this objective isn't the same for every business. For example, some businesses need help increasing traffic while others have all the traffic they need but have to increase conversions. Other businesses may be struggling to find leads, while others have enough leads, traffic, and conversions — but still, aren't generating enough revenue.
When you decide it's time to partner with an inbound marketing agency, it's important to know what you need from your new relationship, or you might not pick the best match. If you're not generating revenue because you're not getting enough traffic, you'll need that info so you can pick the agency that's renowned for their abilities to bring in more visitors. You're also going to want a firm that can offer the types of inbound marketing services you're looking for, which could include:
Content creation and curation

Mobile strategies

Email nurturing

Social media marketing

Search engine optimization

Blogging and guest blogging

Backlink building
Determine if You Need a Provider or a Partner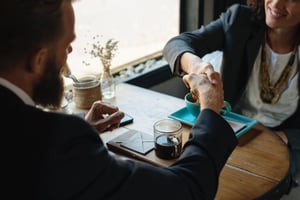 Just as every business has unique inbound marketing goals, each organization is uniquely equipped in terms of their current inbound capabilities. You might have some great people on your team who have already created a solid marketing strategy, and now all you want is a provider who can execute the tasks laid out in their plan.
But what if you don't have a real marketing team and don't know what your next move should be? In that case, you're probably looking for a strategic partner who can work with you to develop a plan that will help you achieve your goals. In either case, look for a provider or partner who's experienced with the services they offer and can give you exactly what you need.
Look for a Partner Who Can Provide a Results-Based Strategy
Almost any amateur marketer could come up with a half-baked plan to drum up extra traffic and leads in the short-term, but the right inbound agency will create a comprehensive strategy that will drive your goals for the long-term. This includes assessing your needs, coming up with a tailored plan to address those needs and then following up with data collection and analysis to monitor progress.
After that, the agency should continue tweaking and monitoring the metrics to ensure you're getting the results you want, because inbound marketing isn't a one-off endeavor, Instead, it's something you continue nurturing to achieve sustained results.
Be Sure to Pay Attention to the People Who Make Up the Team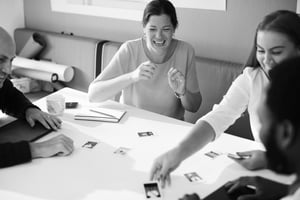 Inbound marketing is a complex and multifaceted process and requires a number of different skills. In order to provide their clients with a well-rounded and comprehensive inbound strategy, the right agency will have a number of team members who have specialized in different areas of inbound marketing. Here are a few of the skills the agency should boast:
Search engine optimization

Sales and marketing

Keyword research and strategic selection

Content creation

Data analytics

Social media savviness

Web design and development
Reach Out for a Consultation to See if There's Work Chemistry
Once you've narrowed down your search based on the elements we've presented, it's time to get personal with your shortlist of candidates. You want to make sure the agency you choose is a really good fit for your business. Think about online dating: just as two people may look to be a great match on paper, but in person they have no chemistry. It can be the same with an inbound agency - they may seem ideal but end up being a terrible fit for your business.
For starters, the agency should take an immediate interest in finding out what your goals are because they want to make sure their skills are aligned with your needs. Another thing that's important to many businesses is that they feel included in the process, and if this matters to you as well, then you must pick an agency that offers transparency and open communication.
Don't Be Afraid to Check References and Past Projects
The last step to take before committing to an agency is asking for references, just as you would with any new hire. Ask about previous clients, request testimonials and take a look at some of their past projects. A great place to start is with the agency's own website, because if they're not practicing what they preach, then you can bet you're better off with somebody else.
Inbound marketing is extremely important in today's world, and it's only going to get more prominent as consumers become more sophisticated online. Choosing the right agency could mean the difference between achieving your business goals this year and struggling to keep your head above water.
Knowing how to find the best agency is a great place to start, and these tips will help you evaluate and choose the right partner.
Have questions about our agency or services? Get in touch with one of our experts for a free 60-minute consultation.