Google processes over 5 billion searches every day - that is 40,000 search queries every second. And if you're like most business owners, you've more than likely asked yourself - how can I turn a Google search into new leads? The answer is simple, easy to implement and best of all… free.
What is Google My Business
Google My Business is a free and easy-to-use tool for businesses and organizations to manage their online presence across Google, including Search and Maps. Google composes local business listings based on user contributions and edits, third-party providers, verified business owner information, and several other sources. Google My Business uses several factors to determine rankings for businesses, the three most important being:
Relevance: With Google my business, relevance is determinent upon how well of a match your company or business is for someone in need for your service. Making sure that your business page is up-to-date with detailed information about your business is an integral component for relevancy.
Distance: Distance is determined by how far each potential search result is from the location term used in a search. Again, it is very important that you keep your information up-to-date!
Prominence: How well known a business is. Things such as links, articles, and directories significantly contribute to the prominence and standing a business has on Google. Although seemingly simple, it is important for businesses to stay up-to-date with the latest happenings in their company. Whether this be a location change or a new company contact number, for businesses to stay prominent in the eye of a potential customer, having the necessary information listed will only help to lead them in the right direction better. Customer reviews and rankings also play an integral role in shaping the buyer's journey and can increase awareness for your company.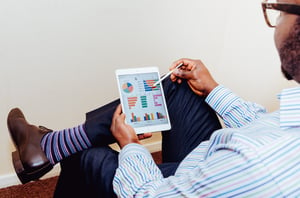 Why Google My Business is Important
Google My Business has become increasingly important over the past four years and is a necessary component for businesses to utilize for success. Companies that have a Google My Business profile are more likely to:
Increase visibility: Putting your business on the map, quite literally in this case, allows your listing to appear right when people are searching your business or businesses like yours on Google search and Maps.


Improve search engine rankings: GMB will allow your business to appear in local search results for queries specific to your products or services. Additionally, the increased visibility that Google has placed on Google Local Listings results on mobile means that Google My Business is essential for local SEO. According to the 2017 edition of Moz' Local Search Ranking Factors Survey, Google My Business continues to be the biggest driver of local SEO success, with quality links coming in at a close second.


Receive reviews from customers: What better way to build credibility and trust than showcasing positive customer reviews? According to Invesco's article, The Importance of Online Customer Reviews 90% of consumers read online reviews before visiting a business. And 88% of consumers trust online reviews as much as personal recommendations.
How to Get Started with Google My Business
How do you get started with GMB you ask? We have outlined a step-by-step gudie for getting started and claiming an exisiting Google My Business profile. We recommend navigating through the site and familiarizing yourself with the platform so that you have a sense of context before you get started.
Sign in to My Google Business by clicking on this link


If you have one location, click

All locations

from the menu. (If you have two or more locations, proceed to the next step.)

Click the three-dash menu icon in the top left corner of the page, then click + and

Create business account.


Enter a business account name, then click

Done

.

You are able to rename a business account at any time. On the "Accounts you own or manage" page, find the card for the business account you want to rename, then click Rename
Transfer ownership of locations to a business account
How to Claim an Existing Google My Business Profile
Claiming your existing google business profile is an easy steop that you can take in order to turn Google searches into new leads. Follow these steps to claim your Google my business profile.
Navigate to Google My Business.
Search for your business using its current name and address.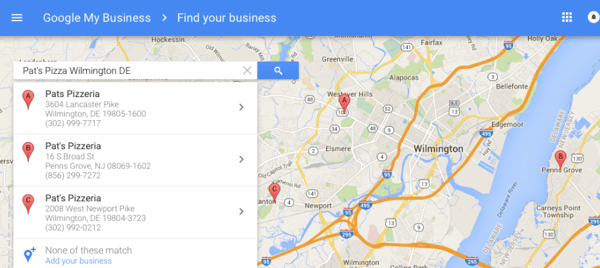 If you see a dialog letting you know that someone else has verified the business, follow these steps.
If you don't see your business listed in the menu, click No, these are not my businesses or I've incorrectly entered the business. You'll then be prompted to enter some details for your business. Make sure you enter an accurate, complete street address, and a phone number which reaches your business directly.
Click Submit!
Optimizing Your Google My Business Profile
You may think that once you have completed your My Google Business profile that you are all set for launch, but it is very important that you are optimizing your profile so that you have a successful page. Make sure to read through our helpful tips listed below and give our best practices a shot!
Claim or Create your listing with your actual business name: Use your actual business name and don't try to add keywords or location in order to rank better.


Complete your entire business profile: Adding as much information about your business will not only reflect well on your business, but it will also help with the click-through rate of potential customers. Be as specific as possible when referencing your category of business in order to reach the customers in need of your product or service.


Add photos: As a best practice to attract potential customers, posting quality photos of your business to your MGB page will not only help to make your business stand out, but it will also allow users to engage and better relate to your company. When companies post photos of their business it helps show a more personal side to the company.


Keep your data up to date

Claim your listing
Ensure your details are up-to-date
Make sure your opening hours and phone number as these often change over time
Check the business images you are using and consider refreshing them or uploading higher res versions.
Check that no-one has made an edit to your listing and changed the businesses' website to their affiliate link, have seen this too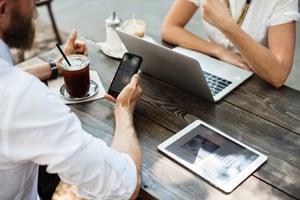 As best practice for any business that wants to succeed in their local sphere, Google My Business will help to increase visibility, improve search engine rankings, and establish prominence to potential customers. Remember to keep your data on your site up to date! We hope this informational guide about Google My Business has been provided useful to you and your future marketing efforts.