Picture it. It's Friday afternoon. You're just about to head home for the weekend when your boss calls you into her office. "This can't be good," you think. You enter, and your boss asks one simple question: "Is our social media delivering value?"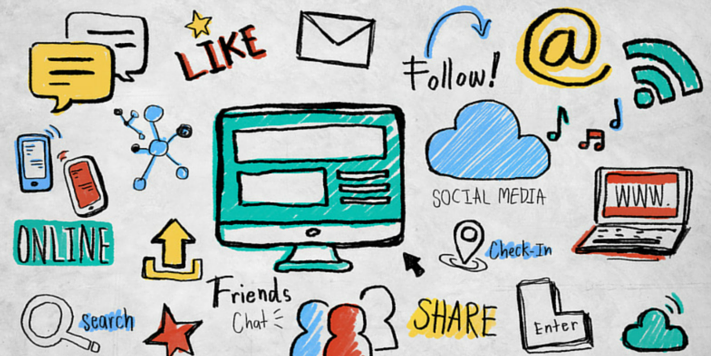 Do you have an adequate answer? Hopefully. Either way, let's briefly look at how to make sure your health plan social media efforts are paying dividends. And to do so, we need to start with the end in mind: the results.
What Does Success Look Like?
Social media for health plans is no different than any other industry: You can't say if you're doing a good job unless you have metrics in place to measure your effectiveness. Therefore, first and foremost, marketing teams need to first identify success metrics, and second, implement mechanisms by which to measure these metrics.
Fortunately, social media platforms make it easy to track metrics all within one dashboard. For example, Facebook recently refreshed its Insights page. Now you can track user "engagement," which means any "Click" made by a visitor, as well as drilling deeper to see who clicks on Post Clicks, who comments on posts, Likes, and who Shares. You can also track your follow count and overall visitors.
We suggest you track these metrics at least on a monthly basis, with one caveat: none of these metrics can be directly linked to conversions (though possibly lead generation). That doesn't mean a metric like Likes and Shares are meaningless. After all, the primary purpose of social media for health plans isn't conversions, but instead, visitor education and, more importantly, expanding your health plan's brand awareness.
The Value of Social Media Engagement
We encourage you to check out our post on how to spark social media engagement, which looks at helpful tips like asking for opinions, newsjacking content, profiling existing health plan customers, and creating news by, for example, publishing polls. The greater the engagement, the greater the chance you'll reach high-quality leads.
By exposing viewers to your health plan brand—one that conveys trust, wellness, experience, comfort, and joy—you start the process of moving them through the customer purchasing funnel.
Tracking Revenue-Facing Metrics
We admit, this approach thus far may not completely satisfy your boss, so let's move on to instances where you can track social media visitor behavior, and with it, conversions. This step, however, will require additional assistance in the form of marketing analytics that integrate with your contact database or CRM platform. These tools allows you to track visits, calculate the percentage of social media visits versus other channels like organic search and direct traffic, track contacts, customers, and conversion rate. In short, these tools can make the connection between a social media visitor and a lead that ends up in your CRM system.
The more transparency you have into your leads and their behavior on social media, the more you'll be able to surface other important metrics like your sales team's interactions or discussions with prospects or leads on social media, how many times a sales rep responds to comments on social media, and the number of current customers who interacted with your team on social media during the sales cycle.
In short, you can only determine if your health plan social media is doing its job if you define the job at the outset.
Now we'd like your feedback. Has your team attempted to track health plan social media ROI? What metrics have proven the most valuable?
Looking for more assistance in measuring your marketing efforts? Download our Tracking ROI eBook.