Most small businesses realize that creating and publishing compelling and unique content is the cornerstone of their inbound marketing strategy. Yet understanding this imperative is one thing; actually operationalizing it across their marketing department is another thing entirely. It can be a complicated endeavor characterized by many moving parts, deadlines and team members. Therefore today we'd like to take the theoretical and "make it real" by showing you how to create a comprehensive inbound B2C marketing plan built on quality content.
Identify and Source Your Content
The first step is to figure out what kind of content you need to produce and who will produce it. This is where you need to whip out your trusty buyer personas to match the personas with content that resonates. Similarly, you need to understand your prospect's journey across the purchasing funnel and assign pieces of content accordingly. For example, if your prospect is at the top of the funnel, you'll need to create pieces of content like eBooks, White Papers, testimonials and How-To Videos that introduces your brand to them and builds trust. Middle of the funnel deliverables include demo videos, FAQ's and data sheets. While bottom of the funnel deliverables include free trials and consultations.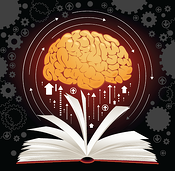 Now that you know what types of content you need to produce, you need to determine who will actually produce it. Will this material be created in-house? Or will you outsource all or a portion of it to a third-party content provider? Most small marketing firms generally lack the in-house resources to maintain a consistent pipeline of unique content. If your team falls into this camp, we highly suggest considering an outsourcing arrangement.
Create an Editorial Calendar
You've identified your buyer personas, what kinds of content you need to create, and who will produce this content. So far so good. Now you need to create an editorial calendar so the publication of the content is rolled in a consistent and methodical manner. To do so, make sure you:
Select a platform
Select publishing times
Assign ownership
Categorize your posts (e.g. a "how-to" list versus a 500-word blog commentary on a news item.)
Incorporate keywords
Articulate next steps, as in who will promote content on social media, etc.
Promote Your Content
This input requires it's own paragraph. After all, if no one actually reads your content, what's the point? Identify which social media networks resonate with your buyer personas and target them. Consider paid ads on platforms like Facebook and Twitter. And of course, make sure to track your performance on each of these platforms to see what's working and the extent to which your content engages followers or generates leads. Again, you may also want to consider a third-party content management provider to handle this task.
At the risk of over-simplifying what can be a complex process, marketing teams will generate value in their B2C inbound marketing strategy if they keep in mind these three key steps:
Identifying and sourcing your content.
"Operationalizing" its publication through a standardized editorial calendar.
Effectively promoting it across social media and other channels.
Now we'd like to throw the conversation back to you. What's been your biggest challenge in creating an inbound B2C marketing strategy? What's the hardest part about generating consistently compelling content? Have you outsourced any parts of this process? Has it proved successful?
Content is the main component in your lead generation toolkit. Want to learn more? Download our Lead Generation eBook.