After a resisting the siren song of video marketing for years, your team is finally ready to take the plunge. Congratulations. Like many small businesses, you're intrigued by the inherent value of video marketing. You know that creating a video can be a relatively painless experience. And thanks to platforms like Google Adword for video, you're confident in your ability to measure your return on investment. All's that's left—beyond actually making the video—is the important task of integrating video marketing with your overall marketing strategy. Here's how to do it.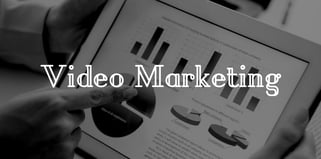 First off, revisit your buyer personas. Ask yourself, who is this video marketed towards? Is this demographic inclined to view videos, or is there a better medium out there? What actions do you hope to generate? Answers to these questions will reveal some common connections with other inbound marketing channels like social media and blogs, as well as types of content like white papers, FAQs, etc. For example, you may hope to reach residential homeowners by touting the cost-savings benefits of residential solar. History has shown that customer testimonials have proved effective in this regard. Therefore, integrate elements of your customer testimonials into a video.
Also make sure to identify where on the solar purchasing funnel these viewers reside. For leads at the top of the funnel, you'll primarily want to produce educational videos that exude expertise and professionalism, looking at things like the environmental and financial benefits of solar or explaining the financing process. Again, much of your preexisting content—blogs, white papers, FAQs—that speak to these concern can be integrated into a video. Each channel complements each other to serve the higher goal of moving the lead through the funnel.
Videos also provide ample opportunity for cross-promotion. If your team offers free consultations until June 1st, you can encourage viewers to sign up on a special landing page whereby you can gather lead information. Conversely, you can write a blog about the ease of residential installation and push readers to a short video explaining this process.
Then there's the idea of the video's design and production values. Beyond the obvious fact that you'll want it to be as professional-looking as possible, pay special attention to visual consistency. The video should include your logo and similar images, colors, and copy that you'd find on your web site and social media pages. It should all seamlessly integrate from an aesthetic perspective.
Lastly, you'll want to measure your ad's effectiveness such that you can draw "apples to apples" comparisons with other marketing efforts. For example, you may find that a certain video generated 20% amount of clicks to a landing page compared to a Facebook ad that did the same thing. This integrated measurement approach allows you to invest your money in high-value activities.
Has your brand experimented with video marketing? If so, we'd love to hear from you. What integrative techniques or strategies did we neglect to mention? Is video marketing becoming more important at your firm? How do you measure your video marketing ROI?