Are marketing conferences worth the time, money, and effort to attend? Well, if you walk away from one with a dozen or so hot leads and exciting partnership opportunities, the answer, of course, is a resounding yes. But if you walk into a conference unsure of your goals and without a plan for success, you may have the exact opposite takeaway. Therefore, it is important to first ask yourself, "What am I trying to get out of the conference?" After all, if you don't know what you want to get out of it, you'll be hard-pressed to know how you'll get it.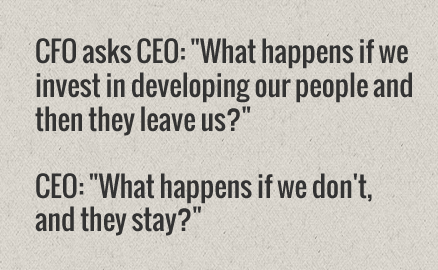 Now, we know what you're thinking. The point of attending a marketing conference is to network and generate new leads, right? Well, sometimes. After all, as our friends over at Hubspot note, you may attend a conference solely for educational purposes. Or you may go to a conference to look for a new job. Or you may engage in competitive intelligence.
As you can see, each of these goals require a different approach to truly make the most of the conference experience. The attendee who simply wants to learn doesn't need to focus all that much on networking. A job-seeker needs to bring resumes. The "spy" needs to do their homework on the competitors they'll be studying. And so on.
For our purposes, however, we'll look at the primary reasons why many people do attend marketing conferences: to grow their business while learning more about their respective industry. As such, the goals for this type of attendee include things like networking, meeting speakers, establishing business partnerships, and of course, generating leads. So how can this type attendee ensure that these goals are met? Here are a few tips, starting with the most obvious:
Don't forget the business cards. Not exactly rocket science here, but you'd be surprised at how many attendees — some of whom may, in fact, be sitting here in Palmer headquarters — accidentally forget business cards.
Get your "elevator pitch" down. The "elevator pitch," of course, is a quick and snappy summary of your business and value proposition — short enough that you can tell it to someone in an elevator. People will inevitably ask, "So what do you do?" Make sure your answer is concise, engaging, and differentiating.
Do your homework. If your goal is to generate leads, study the attendee sheet in advance and get the low-down on conference participants. Understand the economic challenges facing would-be prospects and develop a pitch that addresses them. Check LinkedIn to see if you have mutual acquaintances. Discuss new projects that might interest them.
Take notes. You'll be meeting many attendees, so it's important to jot down notes after your chats to remind yourself who's who. There's nothing worse than heading back to the hotel and dumping dozens of business cards on your desk, only to find all the names and faces have blended together.
Talk to peers. Sure, it's great to seek out prospects, but you can also learn a lot from counterparts in similar positions and yes, even competitors.
Lastly, it's important to think beyond the conference. Let's say you meet a promising lead. The lead returns home and promptly checks out your brand's web site and social media pages. There are just a few problems. For starters, your web site is a little amateurish. Your logo is out of date. And your personal LinkedIn page isn't exactly impressive either. Our point is this: the most promising networking conversations can be for nought if the prospect decides after the conference that your brand is not ready for prime time.
But enough about us — what do you think? How do you make the most out of marketing conferences? What's one lesson you wish someone told you before you attended your first conference? Are marketing conferences even worthwhile in this age of social media?