Good news: your email inbox includes three new inbound leads. Bad news: now what?
While many organizations make the mistake of assuming that the same processes that constitute outbound selling can be applied to inbound sales, reality suggests otherwise. Inbound leads come to you, rather than having your team aggressively sell to them. By the nature of their interaction, inbound leads can provide you with context around their interests, rather than having a sales person ask them. Lastly, inbound leads will reach you via channels like social media, warranting a somewhat different prospecting approach.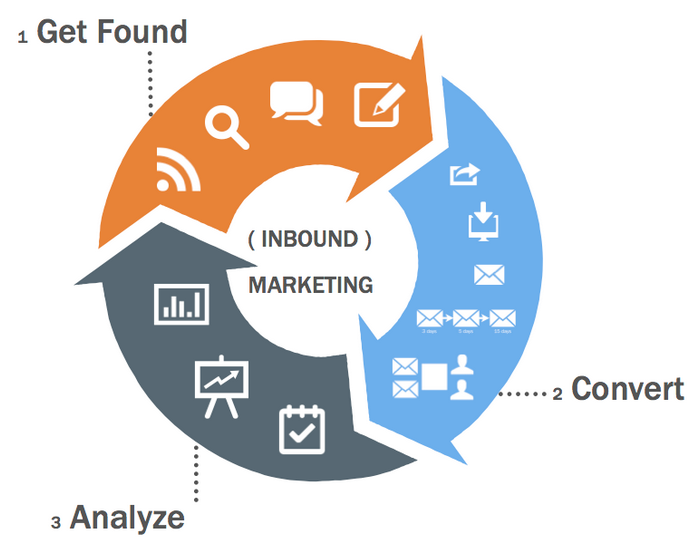 The first — and most important — step in establishing an inbound sales process is to first have a method in place to qualify the lead. After all, every lead is different. Some are "hotter" than others and therefore demand more immediate action. Therefore, it's important to have a lead qualification process that asks the following questions:
Where did the lead come from? (SEO, Webinar, social media, etc.)

What is the lead interested in? Naturally, if a lead downloaded a white paper entitled "Cut Your Electricity Bill in Half With Residential Solar," you can assume they're interested in the cost savings potential of solar panels.

Where is the lead located in the customer purchasing funnel? Given the fact that most inbound leads will proactively reach out to you, one can conclude most leads will be at the "top" of the funnel. That is, they're intrigued by your brand and product offerings; as a result, your team must establish trust and expertise. It's a very logical conclusion, but it can occasionally be misleading. Some inbound leads can be "dead" leads who are in your system and have suddenly renewed their interest in your brand.

Gauge the strength of the lead. Does the lead map to certain buyer personas? What are the obstacles to conversion? What is the plan to guide them through the purchasing funnel?
The next step is to establish ownership of the lead. While the urge to stick your rock-star marketer on a hot lead may be strong, the lead may be too "immature," or simply low-quality. Therefore, you must intelligently segment each element of the inbound sales process, making sure your team members are engaged in high-value activities. While models will vary based on organizational size, generally speaking, there are three inbound sales activities in play; make sure you have dedicated individuals for each one. These activities include:
Inbound lead qualification. Simply gauging the quality of the lead. We've already looked at the key steps in this role above.

Outbound prospecting. The act of taking leads, creating a strategy for conversion, and handing them off to your account executives.

Account executives. These are the marketing folks in the trenches who aggressively sell to high-quality leads.
Lastly, you'll actually roll out communication with the lead based on your marketing plans. For example, a sales rep will reach out to the aforementioned solar lead, asking him if they'd like to schedule a free consolation or if they'd be interested in more material around financing and costs. It's important to note that your sales team should never, under any circumstances, take a "hard" sales pitch with these inbound sales leads. That's because, as previously noted, most will have passing familiarity with your brand; your main goal at this point isn't to "sell," but build a relationship and listen.
Now we'd like your feedback. What's particularly difficult about establishing a process for inbound leads? How has the process evolved over time? How is it different than your outbound process?