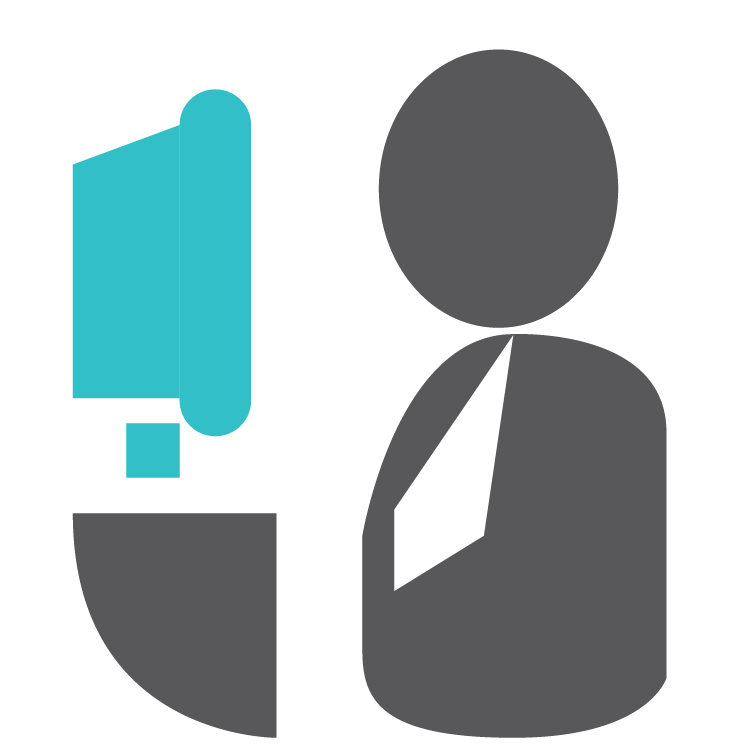 "Are we spending our marketing dollars wisely?"
It's a question every CFO asks their marketing manager. And while certain elements of measuring marketing ROI may be vague, retargeting, thankfully, isn't one of them. By tracking retargeting ROI, you can effectively calibrate your marketing spend so you're investing in high-value activities.
But before we take a look at what retargeting metrics you'll want to track, a quick refresher course on retargeting itself is in order.
Retargeting: A Quick Refresher
Retargeting is a technique where your team pushes ads to people who have already visited your website or are already an existing contact in your database. Based on the visitor's previous actions you can create an ad that is uniquely targeted towards their interests. As our pals over at HubSpot note, there are actually two types of retargeting approaches. Understanding the differences between the two will help you get a better idea of the effectiveness of your investments.
Pixel-Based Retargeting for Lead Generation
First off we have "pixel-based" retargeting, which focuses on anonymous viewers to your website. For example, a random visitor views your "How Residential Solar Works" page and leaves. On the backend, a piece of JavaScript is placed in their browser, making it "cookied." The visitor leaves your site, but the cookie tells retargeting platforms to push relevant solar ads based on the visitor's behavior.
This type of retargeting is conducive for building awareness around your brand, relevant products, and promotions. The metrics to focus on here are impressions, engagement, and to a lesser extent CTR because the goal is to build awareness. The drawback? Its success is based on how many people visit your site. If few people visit, you'll naturally get fewer opportunities to retarget would-be leads.
List-Based Retargeting for Conversions
The second type of retargeting approach is called "list-based" retargeting where your team targets existing leads or customers in your database. Under this model, marketers upload an email list to a third-party platform like Facebook or Twitter who then pushes customized ads to these people only. These ads should take visitors to landing pages and forms where they can be moved through the funnel. List-based retargeting is more attuned to conversions since, after all, you're targeting existing leads. The metrics to track are website clicks, form submission, cost per lead, and of course, conversions.
The risk here is what we call "low match rates." That is, you may feed the list with a lead's business email address when in reality, that lead accesses Facebook, for example, with a personal email address. As a result, they don't get the ad. Keep this reality in mind, as it will be a drag on your conversion rates.
A Hybrid Approach Towards Retargeting
Ultimately, your retargeting strategy will be combination of these two approaches: pixel-based to generate leads, list-based to convert. And remember that neither approach exists in a vacuum. For example, a great way to thwart "low match rates" is to continually roll out high-quality top-of-funnel content. This will increase the chances of creating high-quality leads, thereby diluting the low-match rate effect on list-based conversions.
By measuring these metrics across each track, you'll be better positioned to optimize marketing spend and have an intelligent, data-driven answer ready for when your CFO knocks on your office door.
What do you think? What are other successful ways to optimize your marketing spend with retargeting? Does your team adopt a hybrid approach? Have you seen success by investing in Facebook or Twitter retargeting?
Looking to generate leads beyond retargeting? Download our Lead Generation eBook.