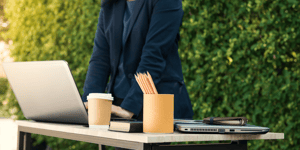 Whether you are starting a business, launching a new product, or developing a marketing plan, knowing the basics of an effective marketing strategy is crucial for your success, yet few marketers find effectiveness rather elusive.
In fact, a mere 7% of marketers report that they are effectively able to deliver real-time, data-driven marketing engagements across both physical and digital touchpoints.
So, how do you tell if your strategy is effective? That's where this blog post comes in. When you're able to answer these 7 vital questions, you'll be well on your way to building an effective marketing campaign.
1. Who Is Your Target Audience?
Getting to know to your audience is the first fundamental step in marketing. Who are your prospects, what are their needs and how can you address them? It takes extensive research to know your target audience inside-out. Occupations, age, gender, marital status, income, and family size are all essential details that can help you build the buyer personas that define your ideal customer or client.
Create Buyer Personas
Personas are fictionalized representations of real people. And, once you know who they are, you can focus on how they behave, what their needs are and where they hang out online.
Perhaps they like to gather information about your product via social media, a whitepaper that you email to them, or a long-form blog on your website. Once you know all this, it becomes much easier to create the right kind of content for the needs of your buyer.
2. What Are Your Competitors Doing?
Get to know your competitors and what they do differently than you. Do they rank higher on Google search pages? Do their ads get more click-throughs? Sometimes, marketing strategies fail, and in such moments, it doesn't hurt to learn from your competitors who are doing well. Why not borrow a few ideas? After all, you need a sure win in the long run.
Conduct a competitive content marketing analysis. The Content Marketing Institute suggests a 3-pronged approach:
Take inventory of your competitors' content
Evaluate content quantity and quality
Tag and analyze content topics
3. Is Your Value Proposition Relevant?
Your value proposition can make or break your marketing strategy. It's your chance to define the unique truth about your company and how it is different – and better – than your competitors. Or, as Nathan Kinch explains, "A value proposition is a product, service, or experience that creates desired gains or relieves existing pains."
In short, you need to elaborate how your value proposition will enhance the experience for your customer.
A Value Proposition in Action
Consider YETI, the company that makes incredibly pricey stainless steel-insulated tumblers and outrageously expensive coolers for the camping set. The company's enjoyed a "remarkable growth spurt, in part because as CEO Matt Reintjes points out, "There are a lot of cheap, essentially disposable, products in the world that consumers repurchase every time they have a need. Consumers pay a price each time they have to replace those products, and if you add them all up compared to one YETI product that is built to last, the YETI value equation starts to make a lot of sense."
That's YETI's value proposition: Its products beat throwaways and last forever, saving you tons of money over the long term.
4. How Can You Use CRM to Make Your Strategy Personal?
Personalized marketing is not just an option, but a prerequisite for success. To acquire customers and ensure brand loyalty you need to find a way to keep your prospects engaged at a personalized level.
You can do this via the data you've mined from following users on your website to see where they go, what they read or look at, and requesting basic info from web forms in exchange for access to a particularly relevant piece of educational content they want to read, and including it in your customer relationship management tool.
This creates a means of connecting with each individual on a personal level.
Put Feedback into Your CRM
Feedback will give you a clear picture whether your marketing strategy is aligned to your customers' needs. Consequently, you should focus on getting direct responses from your clients. Customer satisfaction is all about value. Specifically tailor your products and services to meet this need, and make customers say "yes".
Think Like Amazon
Consider the number of emails you get from Amazon based on what've you've purchased before and even on what you've looked at. Using its ability to track you on its website, it knows what you like, what types of books turn you on, whether you have little kids or are a drone enthusiast. The "nice thing about personalization of this nature, when it's executed correctly, is that it often can lead to unplanned purchasing decisions," notes HubSpot.
5. How Best Can You Reach Your Target Audience?
You've already created your buyer personas when you considered who your ideal target was and you've looked into your CRM data. But there's a bit of a rub there. With a customer-centric tack you need to finely tune your CRM and manage your data with great care.
TJ Macke suggests taking a look at what your CRM collects. Is it what you want? "Identifying who your targets are and what you need to say to them will help you pinpoint the questions your data needs to answer," he contends.
Once that's done, consider three steps that Dale McIntyre of Pharos Systems International outlines says can "expand your tent" of customers:
Make your buyer personas as robust as possible to know as much about your ideal customers as possible
Delve into your customer relationship management data to find common trends and characteristics to help segment your marketing lists
Use a marketing-automation system to gain the capability of micro-targeting your audience to keep things incredibly relevant to each customer segment
Then, put it all to use and get out in front of just the people you want.
Use All Available Channels That Make Sense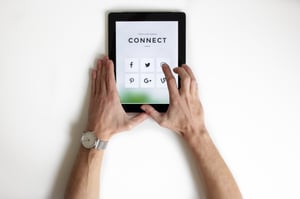 "You can reach and market to your target audiences through digital channels and devices, including social media, email, digital advertising, and landing page/form strategies," explains Paul Redfern, vice president for communications at St. Lawrence University. But you should only focus on those where your buyer personas and current customers are. Not everyone uses Pinterest or Twitter and some people abhor pop-up ads.
Consider Paid Advertising
Consider paid digital advertising. For example, the deep targeting of Facebook ads allows you to really narrow who sees your ad, so you know it's relevant to them – and thus they're more likely to click on it and give you a look over. And, creative use of Google Adwords can bring some stunning results.
Use Influencers
Marketing partnerships and collaborations with influencers in your industry can come in handy in and help you push a marketing campaign; increase your brand awareness, expose your brand to the difficult to reach consumers and consequently enable you to achieve success more quickly.
"The perfect influencer could be defined as someone who has engaged followers, a certain amount of loyalty, and an affinity toward your brand," writes SEO,com's Sarah Snider. "This person will also produce content that is in alignment with the company's voice as well as the interests and beliefs of the ideal audience and consumer."
She also suggests the value of combing through your current customer list to see if you already know an influencer - one who's loyal and active, rather than rely on software that mines social media sites and lets you know how many followers someone has since that's not necessarily a metric you want to use.
6. How Will You Measure Progress?
If you can't measure it, you can't achieve it.Take a look at a single marketing campaign. It likely included at least a couple of emails, a blog, an eBook, and a landing page. It's essential that you remember to "link all elements so you can see what leads were generated from this one singular campaign," which can help you establish ROI.
The establish suitable metrics with the right measuring tools to enable you to track your success or failure. For instance, if you want more Twitter followers, set a goal – and a time frame. Measure your results. Did you meet you goal, or do you need to adjust your strategy and reality? In other words, have a standard to show how you are progressing.
To obtain maximum results you should only embrace marketing alternatives with a potential to generate best sales. Once you have a grasp of proven and actionable techniques, tweak them to your advantage -- for easier marketing of your goods and services.
7. Does It Simplify Things and Make Staff More Effective?
The purpose of an effective content marketing strategy is to make things easier, not harder. If you end up tangled along the way, you may need to reevaluate things or simply start over. An effective marketing strategy will be your compass when you come to a crossroad and will help you gain momentum when you stumble.
Your staff should be in a position to make accurate moves using your marketing strategy even without your input. Your strategy should clearly define your goal, as well as each employee's roles and responsibilities as they work in harmony to the overall benefit of the entire brand.
Marketing Automation
Marketing automation, which can mitigate the necessity of doing the same things over and over again, can aid in the simplifying process. It's simply a way to "automate repetitive tasks such as emails, social media, and other website actions," according to HubSpot. "The technology of marketing automation makes these tasks easier."
Focus on Your Target Customer
Focus on your target customer: how to reach them, how to measure your progress marketing to them, and increasing your brand awareness with them – and their friends. The above questions will give you the insight you need to determine the effectiveness of your marketing strategy.
But, if you discover you can't answer all these questions, and your marketing strategy isn't all that effective, don't be afraid to start over. Download our free eBook "How to Develop a Content Marketing Strategy," or simply give us a call at 415-771-2327 to speak with a content marketing expert.