Good images are an integral part of your auto Facebook strategy. In fact, as Facebook's guide for dealerships notes, photos engage users at a higher rate than text-based posts. Fortunately for auto dealers, there's no shortage of cool photos out there to help drum up social media buzz.
Of course, this probably isn't news to you - you're likely already posting photos of vehicles on your dealership's Facebook page. However, there are other types of photos that can resonate with viewers as well.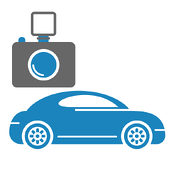 We'd like to pass along the following types of auto photos to optimize your Facebook page:
Sneak peeks of new products. You probably have some photos of the next year's model of cars, so give your fans a little teaser. Better yet, develop a calendar of vehicle specs and images to release to followers in advance of new product launches.
Specials and sales. Again, another common type of photo, whereby dealers post shots of vehicles that are on sale. Also make sure to use Instagram; the platform allows you to apply super-cool filters to photos. Use them often.
Your brand's heritage and history. Publish photos of the evolution of a certain model through the years or shots of best-selling models from previous decades. These make for great throwback Thursdays.
Your followers' cars. Ask your followers to post photos of their cars or photos of themselves with their cars. Better yet, ask them to provide some context: where they got it, how many miles they have on it, their greatest memories, etc.
Your followers' "dream cars." We all have our own "dream car" and your followers are no exception. Ask them to post photos of them

!

Classic cars. If you sell Dodges, there's noting wrong with posting the occasional shot of a 1950 Dodge Viper. Odds are many of your followers are car enthusiasts, so they'll appreciate this.
Photos from the "corporate office." If you're not entirely excited about whipping out your digital camera and taking dozens of photos, fear not. You have a seemingly unlimited amount of photos to choose from and share via your corporate Facebook page. Just look at Ford's main photo page, for example, and you'll see

photos ranging from a cool black and white shot of engineers in the 1950s, shots from the assembly line, and user-generated pictures.

Professional photographer sites. There are also a bunch of Facebook sites devoted to professional automotive photographers. Like them and share cool photos so they appear on your page.
Of course, photos are just one ingredient in your larger auto Facebook strategy. Another huge input will be frequent blog posts This is important because according to Facebook, automotive brands publish posts less frequently than other industries. For dealers this means less opportunity for audience engagement news distribution and greater exposure. Mix up photos with posts that will resonate with viewers: new products, special deals and promotions and industry trends.
Looking for more tips to optimize your auto marketing strategy? Download our automotive eBook.