Savvy marketers understand the importance of personalizing sales collateral based on the unique demographics of the prospect. However, firms often forget to personalize one of the most important elements of the online sales experience: the landing page.
When prospects or customers visit a landing page, they'll have different perceptions about your brand and varying intentions. Some may be only vaguely aware of your brand while others may know precisely what car they want to buy from your dealership. Shouldn't your landing page reflect these differences to boost the chance of conversion?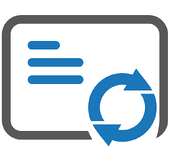 With that in mind, today we'd like to look at varying aspects of landing page design and the importance of creating landing page forms based on a prospect's position in the sales funnel.
The underlying logic here is rather simple. The more information you have on prospects from landing page form fills, the more effective you'll be in generating customized marketing plans targeted towards these prospects.
The first step here is to identify the critical information you need. In other words, if a prospect can tell you one thing about them, what should it be? Name? E-mail address? Job role? Number of employees?
As a rule of thumb, experts suggest that regardless of where the customer is in the purchasing funnel, you at least ask for a name and email address. As the customer passes through the funnel and towards conversion, you can ask for more information.
Logic also follows that prospects won't fill out the form if they are confused or irritated. Make sure your landing page design has minimal "friction." By "friction" we simply mean things that will, well, confuse or irritate viewers - annoying colors, excessive text, etc. Similarly, make sure the form itself isn't too long, as viewers may lose interest and leave the page. Research varies as to the optimal length for the form; that said, you should likely include between three and seven forms.
All of this brings us back to our original idea about landing page customization. After all, leads and prospects come to your page for different reasons, make sure you understand the reasons why leads are clicking and create customized landing pages accordingly. For example, let's say you're a solar company running a display ad for a free residential solar quote. When customers click on the link, your landing page design should first acknowledge their action and let them know they're a few steps away from getting a quote. Since they clicked through to your landing page, you can assume they'd be amenable to filling out the basics like name, email address or telephone number plus other forms that map to demographically-informed marketing plans.
Again, this is just one example, but hopefully the logic makes sense: the further down the funnel the prospect, the more information you can ask for as they're comfortable and familiar with your brand. If the customer is "higher up" in the funnel, keep your requests and "friction" minimal so you can at least walk away with a lead.
Looking for more lead generation tips? Download our Lead Generation eBook.