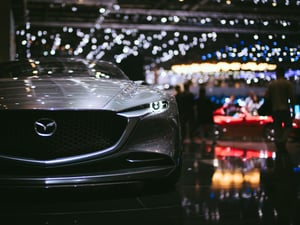 Did you know that 44% of email recipients made a purchase in the last year based on a promotional email? Now imagine if you have ten thousand customers on your subscriber list and got the same result; that's basically 4,400 sales with just a single email campaign. That's how powerful email marketing can be for auto dealerships and all other niches, if it's done right.
Would you like to get the same results? Remember these seven tips when providing email marketing for your dealership: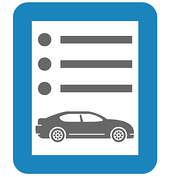 1. Subject Line
Approximately 33% of people open emails based on subject line alone. That's why you have to make it as appealing and safe as you can. Avoid spam-triggering words but make sure that it gives a hint about the content (e.g., a new car model or special email coupon). If you can keep the subject line at roughly 10-30 characters, that'll be even better.
2. Personalized Greetings
People want to feel special. Sure, everyone knows that promotional emails are sent to hundreds or thousands of people at once. However, seeing their names on your auto eBlast and being acknowledged for a recent activity (e.g., attending your car demo or sales event or making a purchase) make the recipients feel they are valued.
3. Targeted Content
Your clients will always have different needs and preferences. Some will be looking for the newest car models while others want to get the best trade-ins. Others may still be seeking your dealership for excellent maintenance and repair services. Crafting different auto eBlasts to accommodate these needs will make you even more relevant to your customers.
When creating targeted content for the email marketing of your dealership, you ought to:
Segment your list based on previous actions or chosen options (you can accomplish this by using the data from your online and offline subscription forms)

Consider the customers' background (e.g., gender, age, location, etc.)

Offer new promos and highlight events relevant to the lists' preferred products or services
4. Call to Action
At the end of every auto eBlast you send, a call to action (CTA) is critical. It should tie in with your email's content, so if you're offering a discount, then your CTA must encourage the recipient to check out and get one of the cars on sale. Your CTA must also feature your contact information, especially landline and mobile numbers for immediate access and better communication. A CTA is crucial since it prods hesitant buyers to make a decision favorable to you. Paired with time-restricted promotions, it can help boost your sales quickly and efficiently.
5. Social Media and Website Links
Even with the best CTA, there will still be a number of people not convinced with your offer. For such people, further communication through an outlet they favor is the next ideal step. To establish that communication line, you ought to add links to your website and social media pages. This way, they can learn more about your company and offers. They can also find out what previous and recurring customers say about the quality of your products and services. If they like and follow your pages, you will be able to constantly connect with, inform, and advertise to them, which will eventually lead to a new sale or even a loyal customer.
A successful eBlast can give your business a much-appreciated boost, so make it as appealing and personalized as possible by following the tips we shared when conducting email marketing for your dealership.