If there's one thing everyone in world of marketing world can agree on, it's this: online videos should play an integral part of your online marketing strategy and there's no shortage of statistics to back up this inevitability. For starters:
By 2017, video-on-demand traffic will triple over 2012.
Nielsen reports that 64 percent of marketers expect video to "dominate" their strategy in the "near future."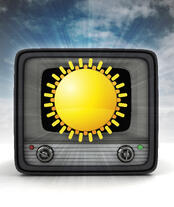 Of course, you probably don't need us to tell you that video marketing is on the rise. The more pertinent question, rather, is this: does your solar marketing strategy include video? It should, because video marketing is uniquely attuned to the education-oriented demands of solar marketing. It's a great way to quickly and easily communicate to customers how solar can benefit them.
With that in mind, let us look at ways to best integrate video for your solar company.
Videos are an optimal platform for solar marketing (but keep it short)
Every company needs to educate their customers or prospects.
Solar customers are generally less educated on the many aspects that go into residential solar, through no fault of their own. The solar industry is relatively new and in many cases, customers don't understand how easy working with a solar company can be.
They frequently have misconceptions about costs and installation. They don't want the "hassle" of switching. Fortunately, short and compelling videos are an optimal channel to educate users.
In fact, in today's world on short attention spans, Forrester Research found that "one minute of video was worth 1.8 million words." (We admit, this was slightly confusing to us at first, but the takeaway remains: short videos work.)
Create videos for the top of the funnel
Now that we've hopefully convinced you of the value of video for your solar company, it's important to realize that "video for video's sake" won't cut it. Viewers have a finite amount of time, and your solar marketing videos should have one goal in mind: reach customers at the top of the funnel.
Customers and prospects will arrive at your video — whether it's hosted on your landing page, YouTube account, or Facebook page — because they are intrigued about your services. Therefore, your video should educate users, exude your firm's expertise and convey the trustworthiness of your brand.
Of course, your sales team does this on a daily basis; the trick, therefore, is to translate these strategies into the medium of video.
Examples of solar marketing videos that resonate with prospects

Your marketing team knows what prospects and customers are looking for, so hopefully nothing in the subsequent list should come as a complete surprise. Nonetheless, take the time to talk about your buyer personas and the common obstacles to a sale. You'll find, as always, two main elements that stop a prospect from becoming a customer: a perceived lack of value and price point. Therefore, make sure your videos speak to these obstacles. Here are some examples:
Debunking the "Myths" of Solar — Prospects may assume solar power is inefficient or that start-up costs are prohibitive. Allay these concerns by debunking the "five common myths" of residential solar energy.
A "Solar Starter Guide" — For prospects that think installing solar panels is expensive and time-consuming, create a simple, step-by-step video showing how the process is completely painless and cost-effective.
"Saving Money with Solar" — Here show numbers on screen illustrating how the typical Northern California saves money, especially compared to those relying on traditional electricity.
The Customer Testimonial — A must-have. Prospects will respond when they see similar-looking families and businesses that saved money by going solar. Recruit a real, live satisfied customer to give a simple testimonial.
Throughout it all, keep a few common best practices in mind:
Keep it short. We can't stress it enough.
Make it entertaining, in the sense that the video should be informative yet somewhat light-hearted (but not downright silly.) Also have your firm's president speak directly into the camera to provide a human "face" to your brand.
Avoid highly complex issues like the ins-and-outs of tax credits. That can wait for a later time.
Most importantly, include a call to action. Videos should end with an offer for a free consultation along with contact information.
One final point. If you are sold on the value of video for your solar company but lack the time, resources, and wherewithal to create the ads yourself, fear not. As you can imagine there are many production firms out there who can do the job at an affordable rate. Give us a call and we'll help you find the right one.
With that in mind, we'd like you to join the conversation: how far along is your marketing team when it comes to video for your solar company? What's worked so far? What are you biggest challenges?
Looking to roll out a video marketing plan for your solar company? Contact us for a free consolation.