The importance of brand differentiation in lead generation
Take a look at your brand; what makes it unique?
Strong brands stand out, demonstrate relevancy and express a unique solution in a meaningful manner to enable better engagement with prospects and customers.
Your residential solar company brand should consist of one strong strategy that "hooks" your target buyer and creatively and carries them through the buying journey from brand awareness to brand acquisition. Here's a look at how an effective brand strategy, along with creative development, content marketing, a go-to-market strategy and reporting, will help you generate leads that convert while measuring the ROI on your investment.
Brand Strategy
With strong competition in the residential solar space, it's essential to develop a brand that the prospect trusts and respects. Developing a brand strategy can help identify your competitive differentiation. It starts with implementing a systematic approach to understanding your objectives, whether that be defining and enhancing your audience's perception of your company, increasing business from existing clients, making more monthly sales or reaching other goals. Then, a brand audit will help you benchmark these goals against your current strengths, weaknesses, successes and opportunities. In addition, a brand essence study can help you identify the personality of your brand that you'll demonstrate through the tone of your words as well as accompanying visuals.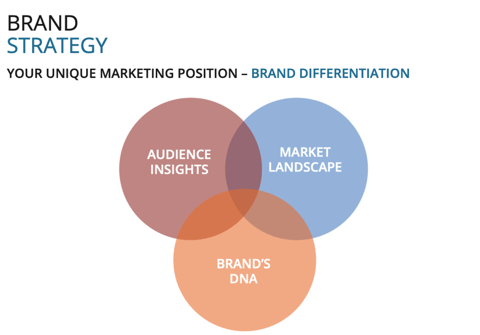 Market research is also important at this stage. You can do this through both internal and customer surveys to unearth your core value. Researching the competition can also provide insights into how your key competitors are communicating. All of this initial work will enable you to develop your brand, creative and go-to-market strategies.

Creative Development
It is essential to develop breakthrough creative that is consistent through all marketing tactics. Developing fresh and new creative can evoke emotion and elicit a response. Developing campaign directions through various images and text can be used in all inbound and outbound tactics while creating consistency in your messaging.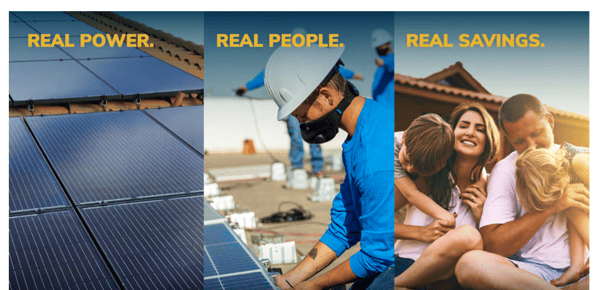 Content Marketing
As part of educating prospects, it is important to create original content focused on their desires, interests and pain points. Content marketing entails creating original content (in the form of blogs, videos, articles, podcasts, white papers, etc.) to inform and educate rather than directly discuss and sell your products and services. Modern content marketing presents stories and information that prospects seek out, boosting brand awareness, positioning your company as an industry leader, reaching new audiences and generating leads.


Go-To-Market Strategy
Having a brand strategy with strong creative development and content marketing enables your go-to market strategy. This strategy should be a combination of brand awareness and lead generation. It should include inbound marketing (organic leads), outbound marketing (paid leads) and public relations. Pillars of a go-to-market strategy includes a brand story, buyer's journey, marketing automation, a referral program and others to allow your residential solar company to establish brand credibility and find differentiation, breaking away from the pack as a preferred provider.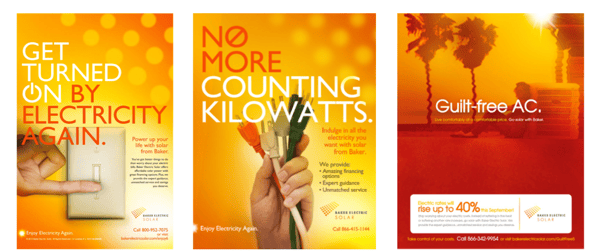 Reporting
Finally, having the right tools in place will allow you to measure the ROI performance of each marketing tactic as well as your overall efforts. In addition to reporting platforms, it is extremely important to develop a reporting structure for all tactics so you know exactly how your marketing team, sales team and investment is performing. Below is a partial report that demonstrates the amount spent, leads generated, potential prospects, conversion rates and more.

Working with a trusted partner agency like Palmer that can guide you through these deliverables will ensure your success in differentiating your brand and generating qualified leads.
Get in touch with us for a free 60-minute consultation.