Fact: a large number of smaller business marketing managers feel stressed about their social media marketing efforts. These folks realize the importance of having a company presence on Facebook, Twitter, Instagram, YouTube, etc., but simply don't have the time to pull it off. Fortunately there's a solution many of us marketers have grown to love! Social media automation tools.
Social media automation allows you to save time by — you guessed it — automating certain tasks. The idea of "automation," however, is a fluid one. Let's say, for example, you share a blog post on multiple social media platforms. You can easily and quickly do that with tools like "ShareThis" or "AddThis." This task, technically speaking, is "automated" yet, of course, there is some human involvement. On the other hand, there are other tools that eliminate human input entirely.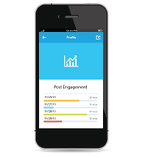 The trick of social media automation is to find the fine line between excessive human input and pure automation. As a marketing manager, you're familiar with this challenge from a marketing perspective: you have automation tools to blast out e-mails to prospects periodically, but must also remain vigilant to not overwhelm the recipients with spam. So the primary issue facing the marketing manager, with a hat-tip to Shakespeare, is "To automate or not to automate: that is the question."
What to Automate?
We recommend marketing managers strongly consider automating the following social media tasks:
Blog post sharing.
Post scheduling. Simple blogging platforms like Wordpress allow you to schedule posts so they automatically publish at the time of your choosing.
Content collection. Your customers won't see this part, but it's nonetheless a hugely important task: tools like Google Alerts and Curate deliver relevant content so you don't have to spend hours searching for it. Similarly, a tool like "Compfight" searches Flickr's photos that have the proper license for Commercial Use.
What Not to Automate?
There are social media automation tools out there that can, for example, blast an automatic "thank you" every time you receive a Tweet. This is a bad idea: the key to successful social media management is personalization, so you'll want to personally reply to Tweets and posts. In other words, we suggest this simple rule of thumb when deciding what to automate: ask yourself, "Does this task require or benefit from human involvement?" If the answer is yes, do not automate.
So How Do You Automate Social Media Activities?
It's relatively simple. First you decide what tasks you want to keep in-house (e.g. promoting your blogs on multiple networks) and what you'd like to outsource. Then you'll purchase, lease, or download a free social media automation tool that does the heavy lifting. There are many tools on the market, and it's important to understand what networks you'd like to emphasize. In other words, there's no point in rolling out a Twitter automation tool when most of your customers and leads are on Facebook.
Knowing your demographics, social media objectives, and "priority" networks, you can then look for the tool that best suits your needs. (This article, in particular, lists some very useful tools while this one walks you through the vendor comparison process.) If you're slightly confused by the tech-speak or installation requirements, fear not. Most of these tools are relatively easy to set up and we here at Palmer can assist you in the process.
At the end of the day, the ultimate goal of social media automation isn't to outsource the entire process to a piece of software or agency. Rather, successful companies will use these tools to handle the tasks that don't require human intervention, thereby allowing them to focus on activities that drive social media conversations.
Looking to create compelling content to drive your social media automation? Download our Business Blogging ebook.